There will be no JH Volleyball practice tonight 9/16/2022 due to coach illness. We will still have our games on Monday here at Moran against Uniontown. We will play "C", "B", "A" starting at 5:00 pm.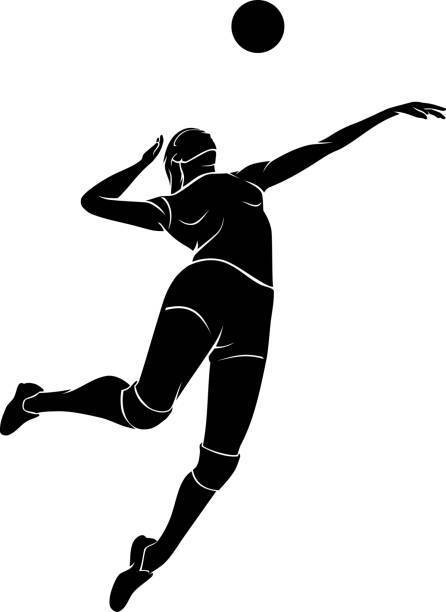 9/16 Football @ Sunrise Christian Academy 7pm kickoff 5500 E 45th St N Bel Aire KS, 67220 Field is at the back of campus.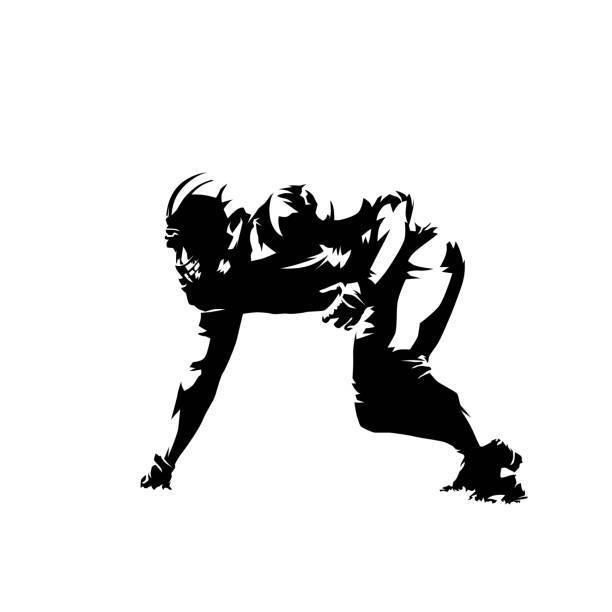 Unscheduled marching band performance during recess. ❤️ So cute to not only see the little ones looking up with admiration enjoying their performance, but the pride on the big kids' faces. Such a sweet "family" bond between fellow Wildcats. 🥰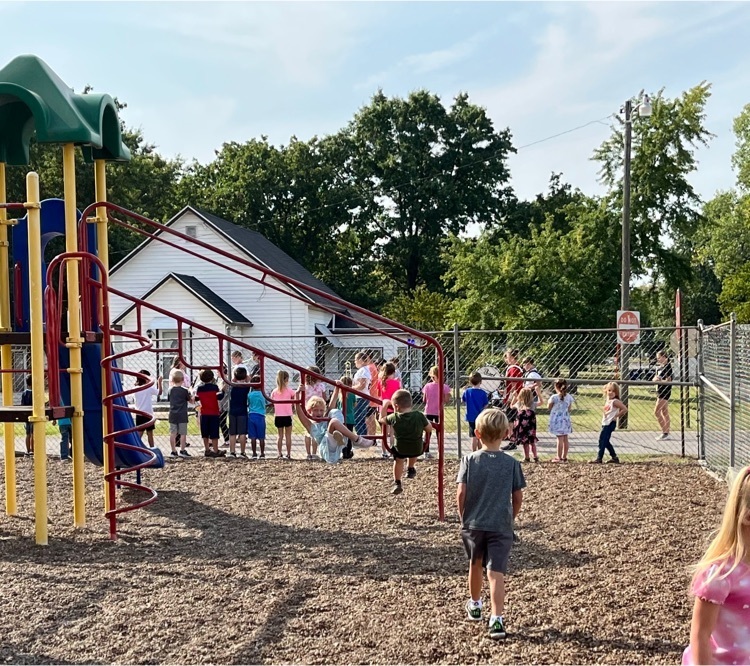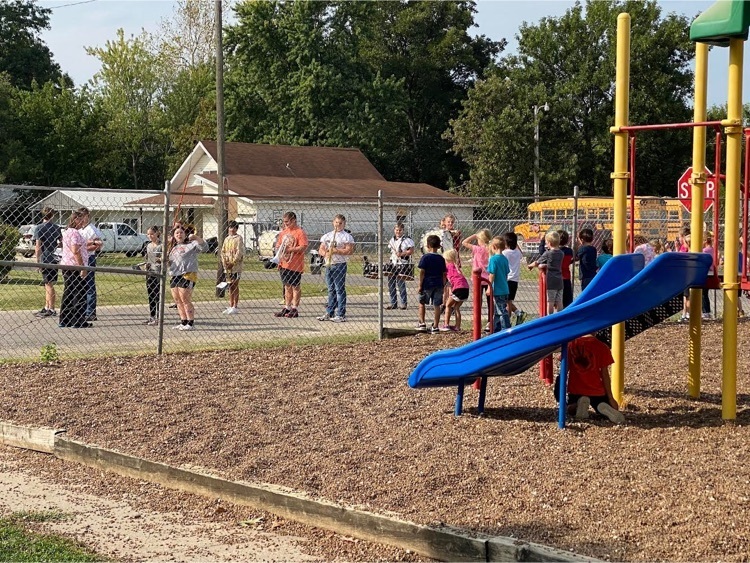 Walked into my office and this is what I saw. Nobody works harder than our secretaries. Couldn't do it without them.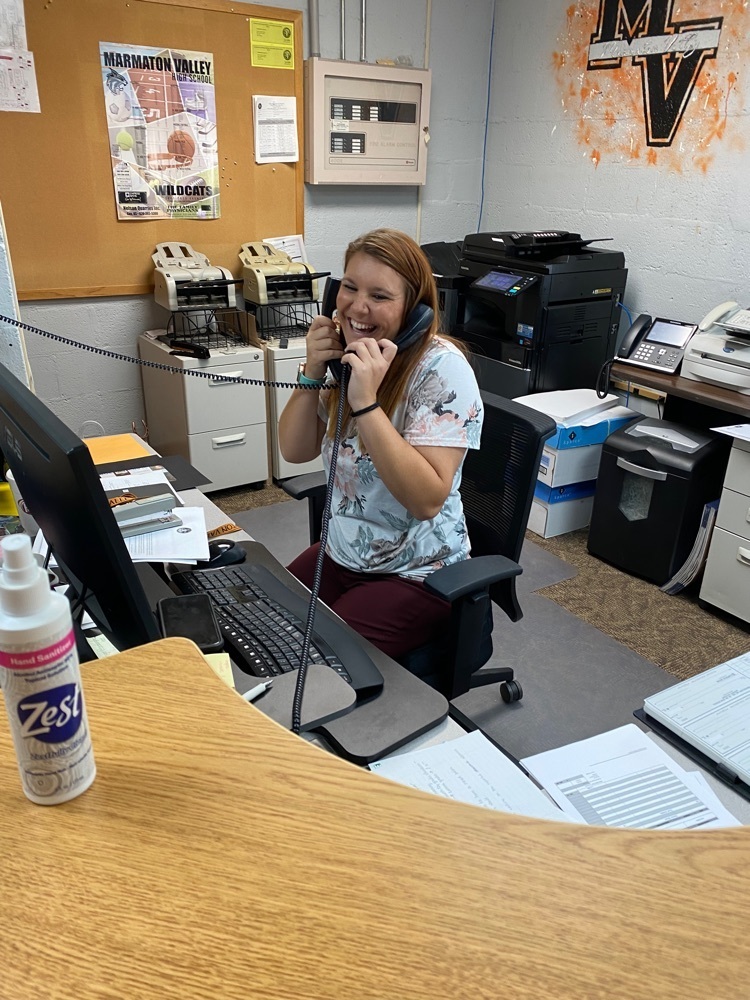 MVJH's Mrs Chapman's 7th grade working on Dioramas for their Geography class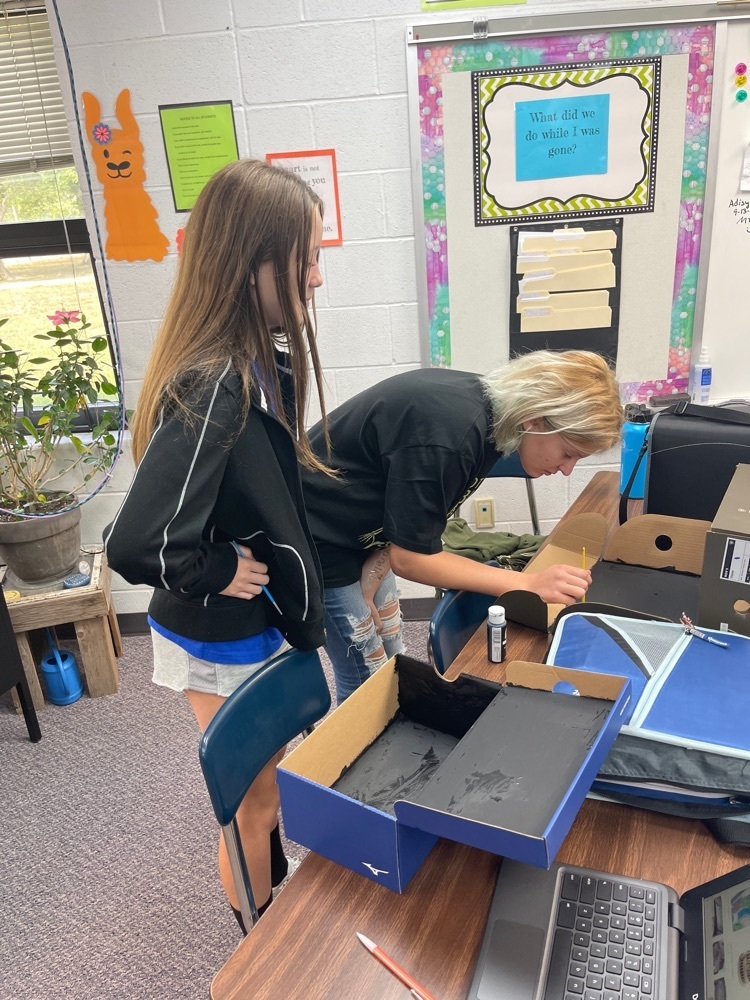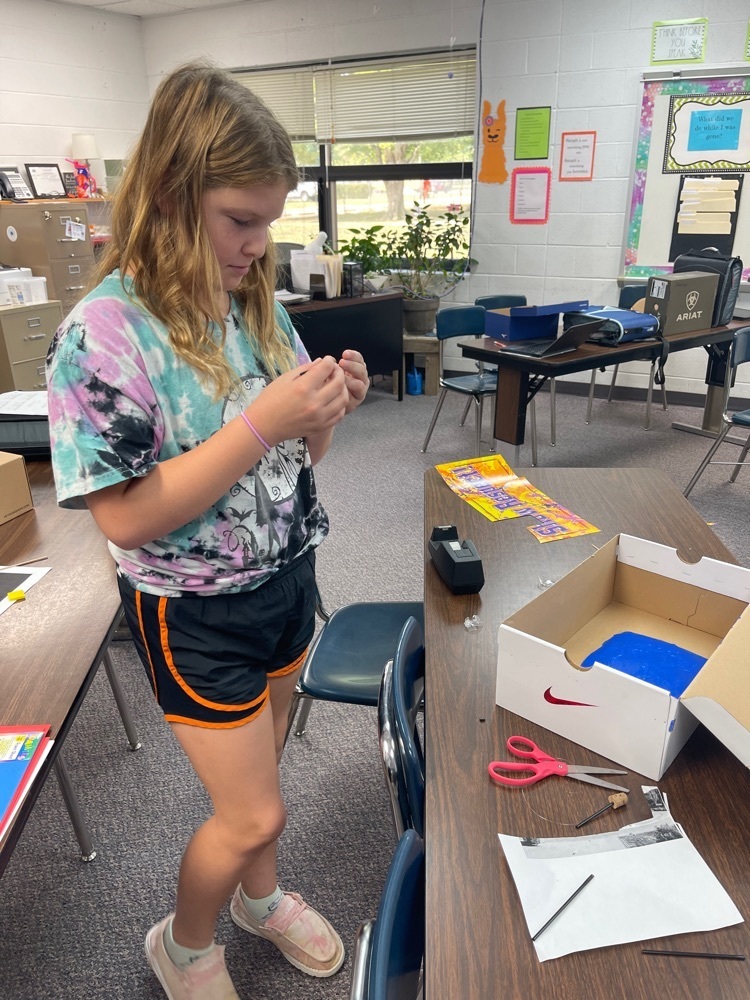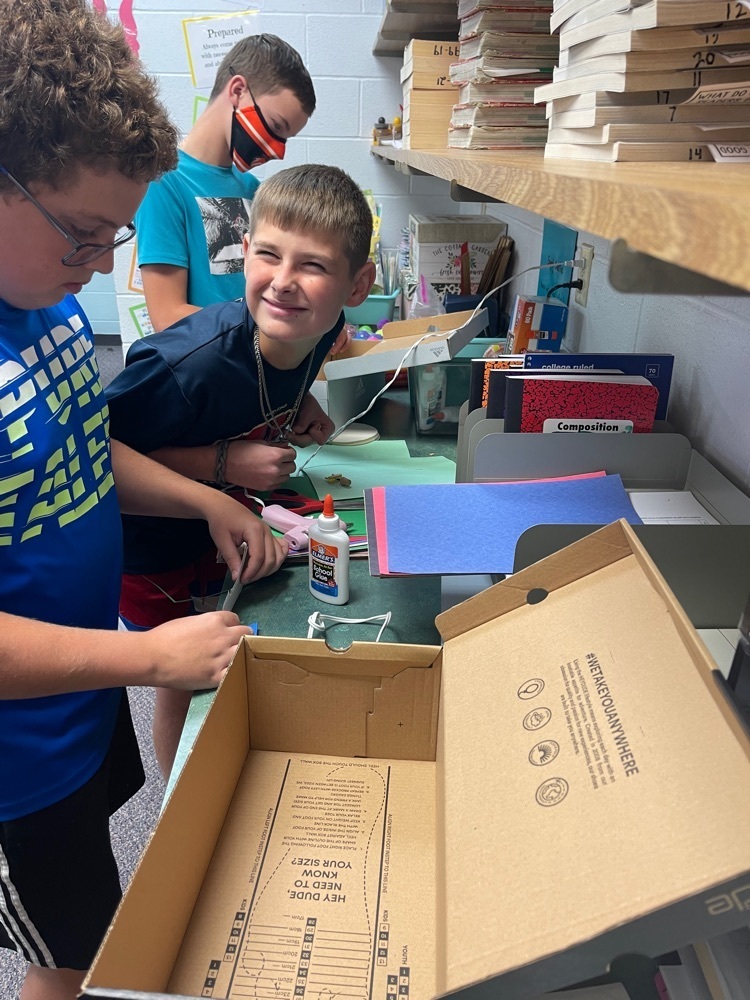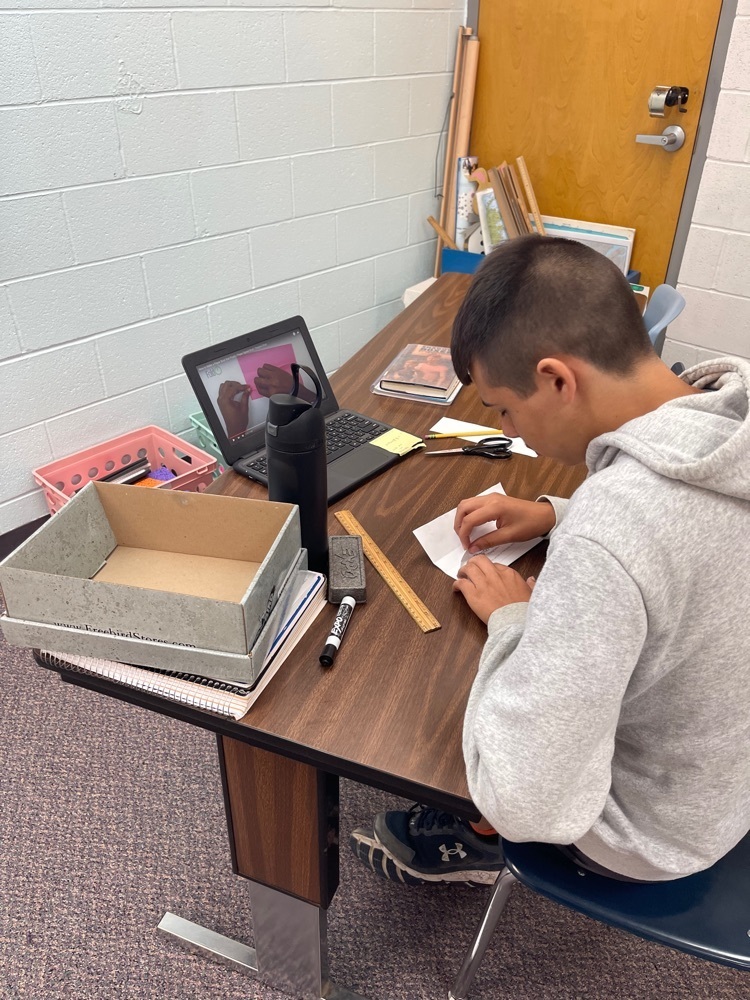 If you haven't caught on, Homecoming is next week! Here are the Spirit week days for those in 9-12 grade. More information about Homecoming will be posted next week! Elementary PTO also created a spirit week for the young students and can be found on their Facebook page.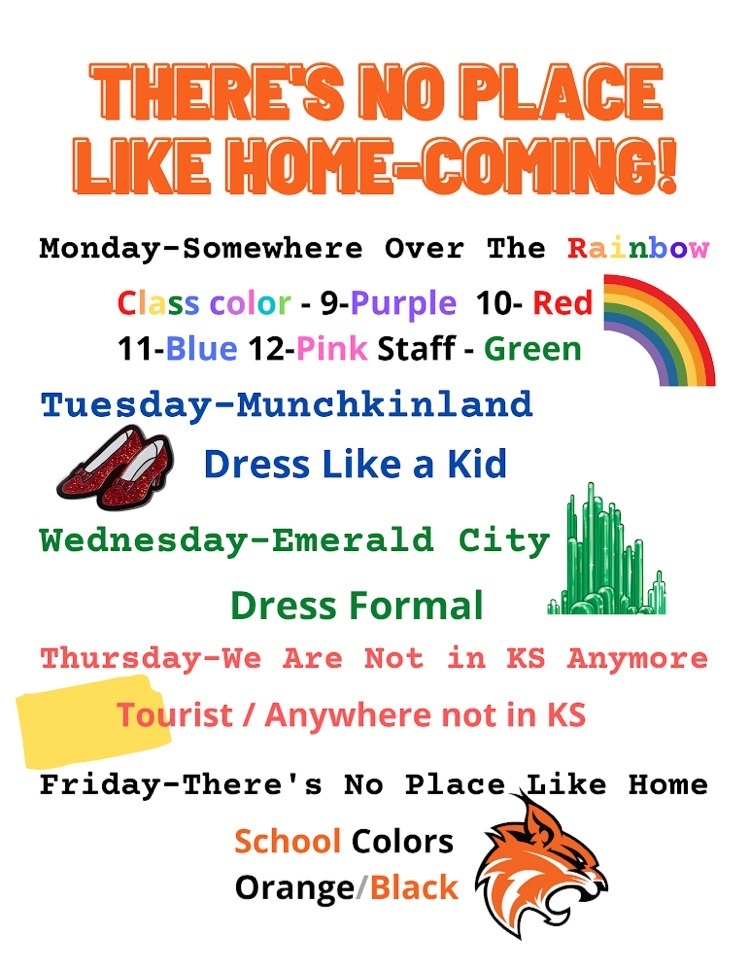 Tomorrow's the last day to order mums. If you missed the opportunity, there will be extra down at the city park this Saturday (Moran Day) starting at 11:00.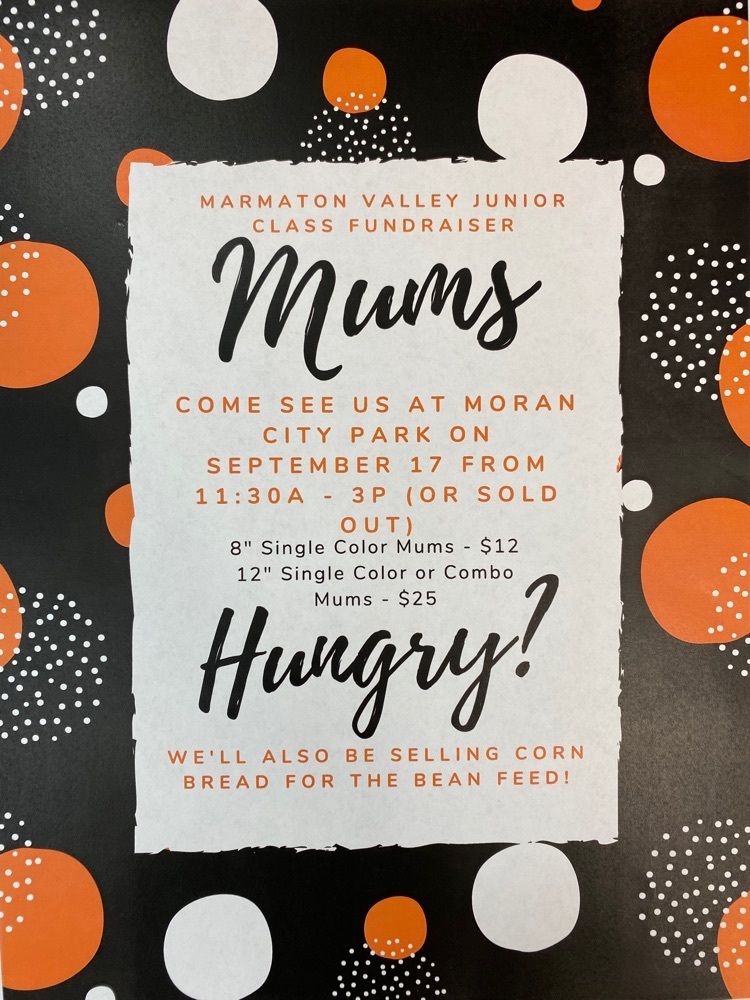 Tomorrow is the day! It's the first day of Kiddie Clinic practice! Here are a couple things participants need to know: 1. Participants need to wear tennis shoes and hair out of the face (half up/half down is fine!) 2. Please have them bring a water bottle (the cheerleaders will have some for those who don't) 3. High School Cheerleaders will meet the girls outside elementary office after school and then walk them down to the commons area where we will have practice. Those in morning preschool, please bring to commons by 3:25 4. The goal is to end by 4:30 but may run late! 5. Parents can watch 6. Pick up will be in high school parking lot if not already inside.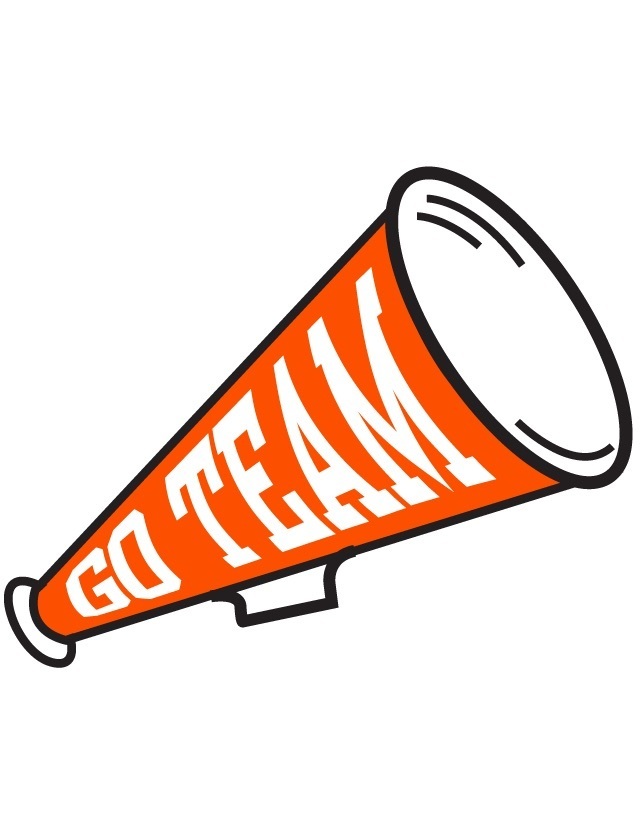 Homecoming Pulled Pork Dinner sponsored by the Marmaton Valley FFA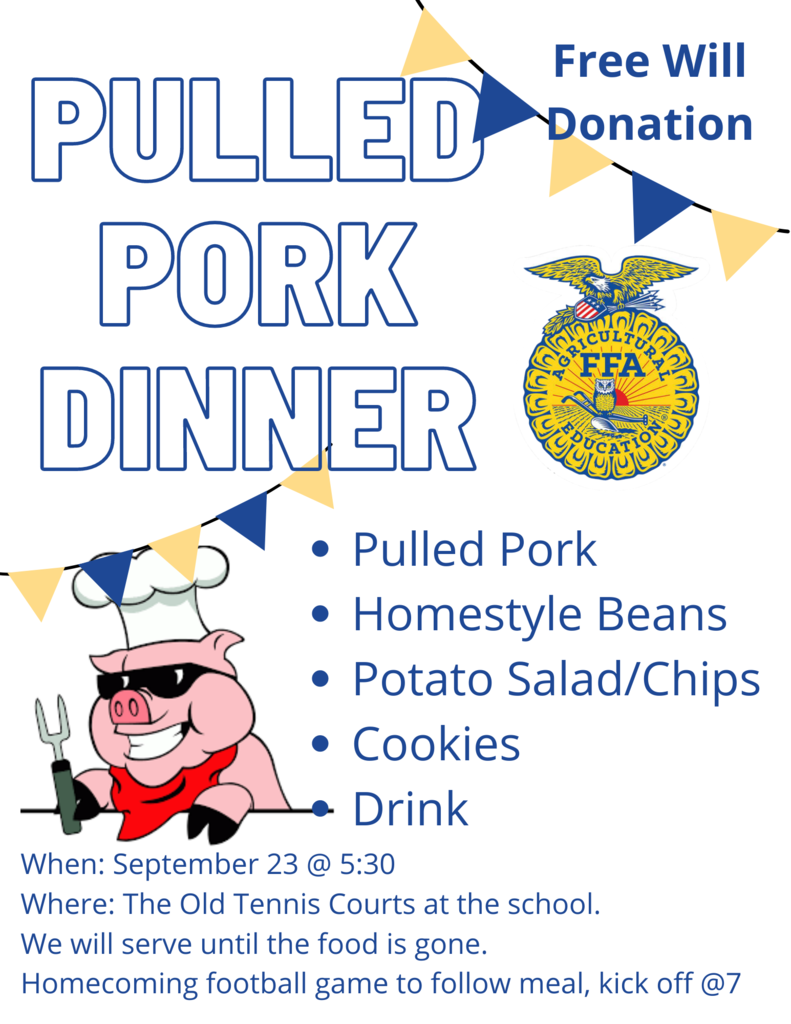 Tonight's volleyball games in Yates Center have been rescheduled and will now be Varsity only! Date: Wednesday, September 14 Activity: HIGH SCHOOL VOLLEYBALL Location: Yates Center High School Start time: 5:00 Schedule: Varsity Only Norris Gym Upper Gym Yates Center vs. Altoona-Midway Marmaton Valley vs. Uniontown Yates Center vs. Uniontown Marmaton Valley vs. Altoona-Midway Yates Center vs. Marmaton Valley Altoona-Midway vs. Uniontown Administrator in charge: Tamara McMurray Locker Rooms/Facilities: Locker rooms will be available. General Admission: $2 Student $4 Adult - League passes accepted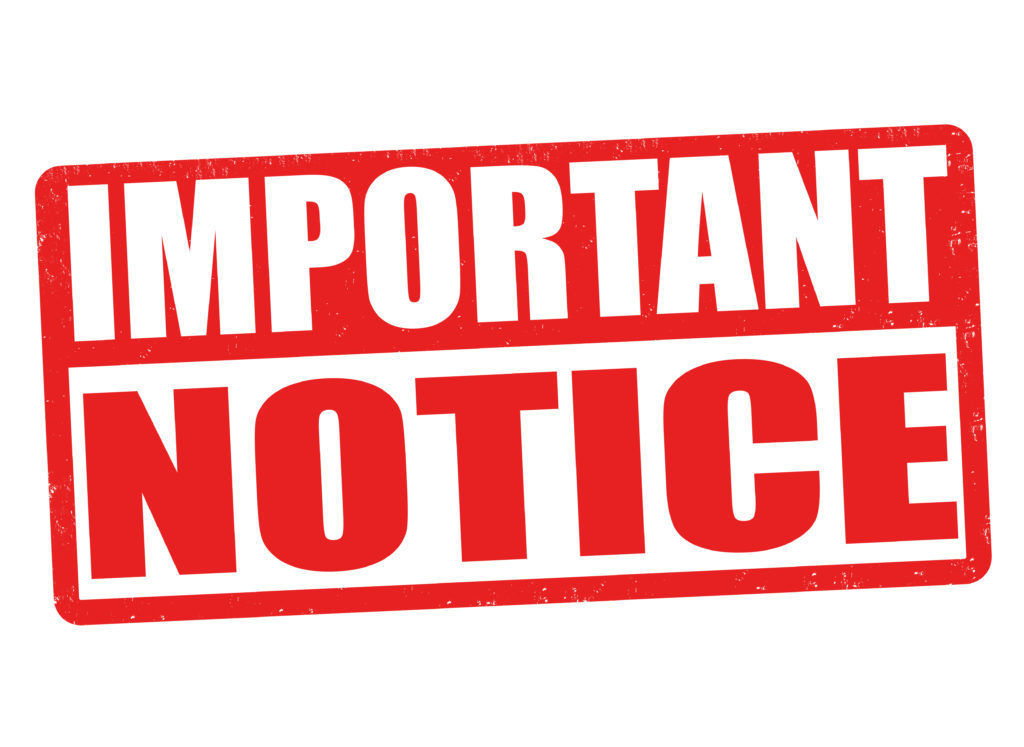 High School Volleyball scheduled for tomorrow in Yates Center has been postponed due to lack of officials. I will let you know the make up date as soon as possible.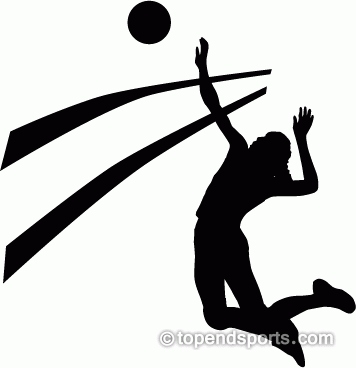 Once a month, the high school faculty and staff have what they call a "Faculty Food Day." Each staff member signs up to bring things that fit a certain theme. September was to celebrate the "Dog Days of Summer" and Mrs. Genoble had the junior high resource class make pies for the meal! "They were very excited to make and share them with the staff!" said Mrs. Genoble. They may have even snuck a slice for themselves!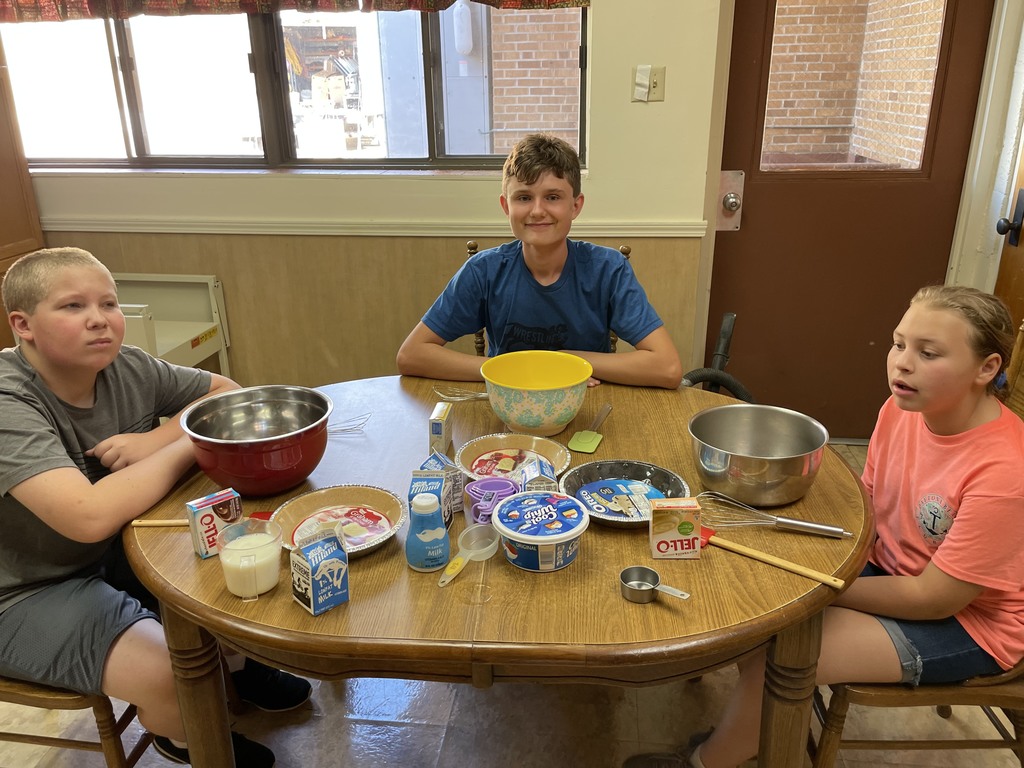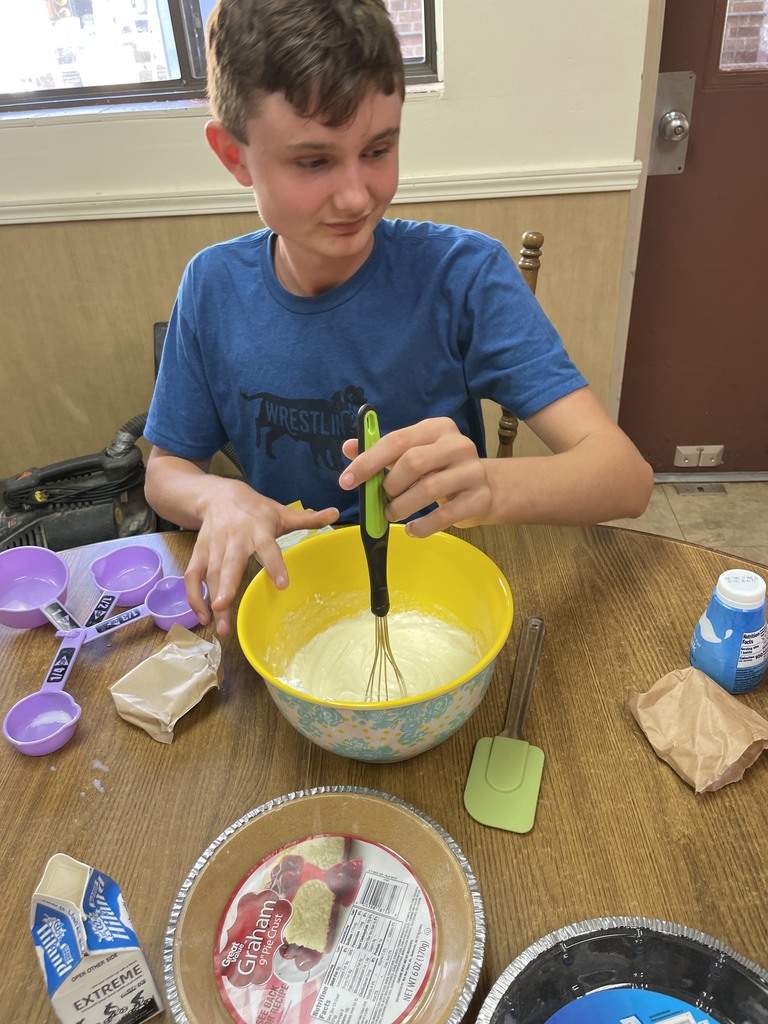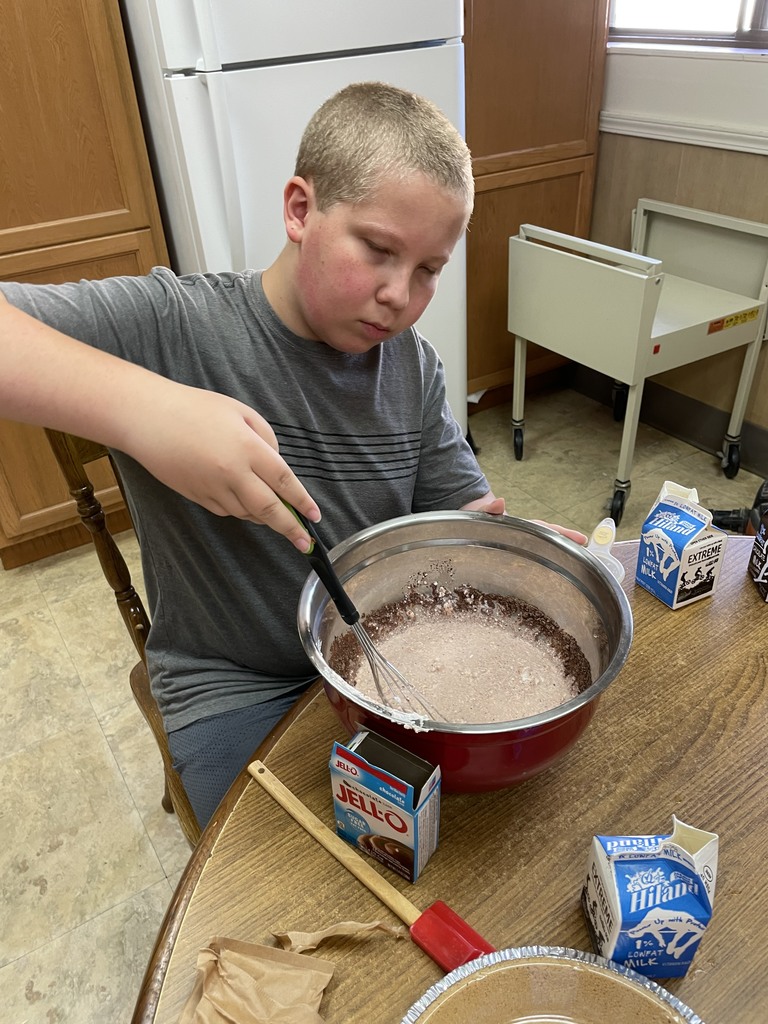 JH volleyball at Crest Today 9/12/2022 Games start at 5:00 pm and we sit the first game. Crest vs Yates Center, Yates Center vs Marmaton Valley, Crest vs Marmaton Valley. This is A teams only! No Practice for those not traveling.

Great day of volleyball today at Marmaton Valley and thank you to everyone who made it run smoothly. We had 7 JV teams, each played 6 games for a total of 21 games played on two nets in only 7.5 hours. Congrats to all teams. A special thank you goes out to our officials Teresa Smith, Jeanne Camac, Tracy Smith and Kaitlyn Bradburry for making sure the courts stayed full the whole time with very little down time.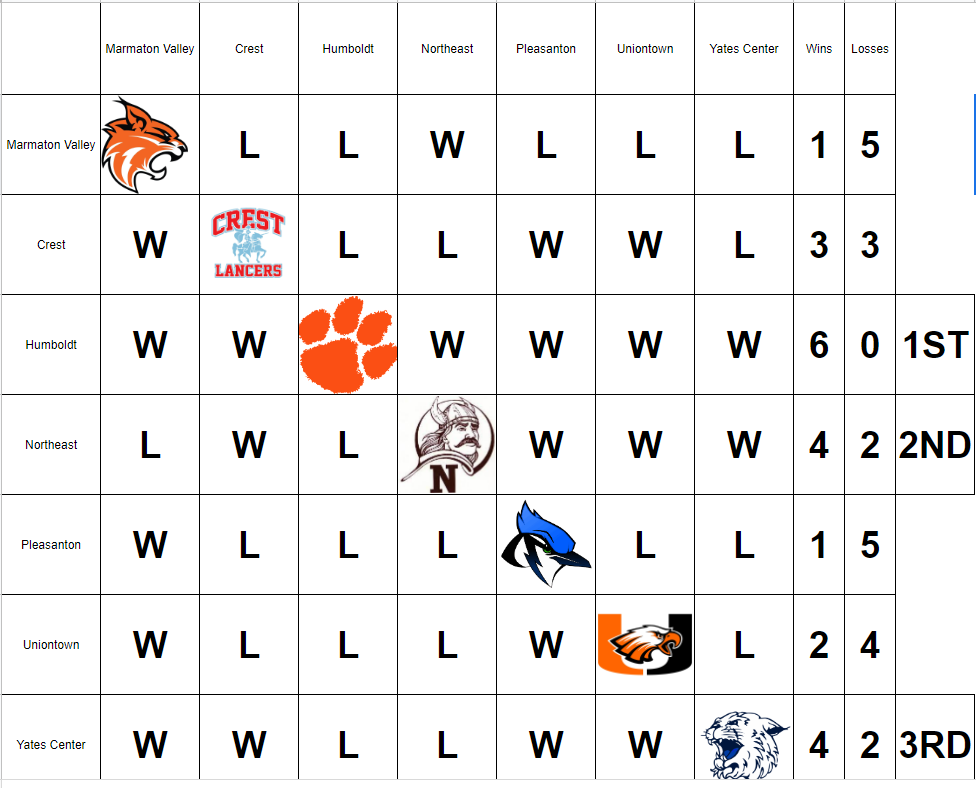 JH volleyball at Crest on Monday 9/12/2022 Games start at 5:00 pm and we sit the first game. Crest vs Yates Center Yates Center vs Marmaton Valley Crest vs Marmaton Valley This is A teams only! No Practice for those not traveling.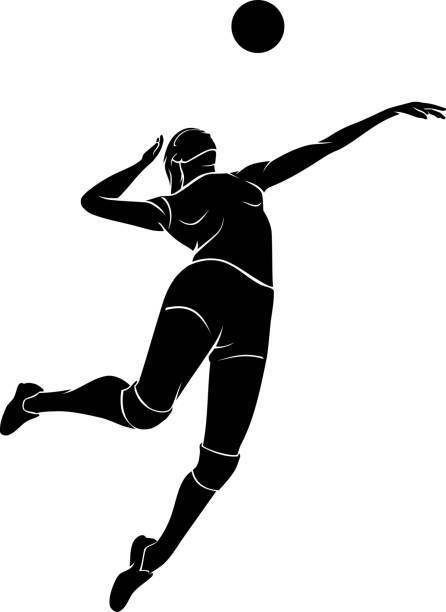 Here's a reminder about everything going on today! 6pm-6:30pm - Face Painting by the Cheerleaders outside the Commons 7pm - Kickoff against YC - NEON NIGHT! After the Game - 5th Quarter at the City Park hosted by MUMC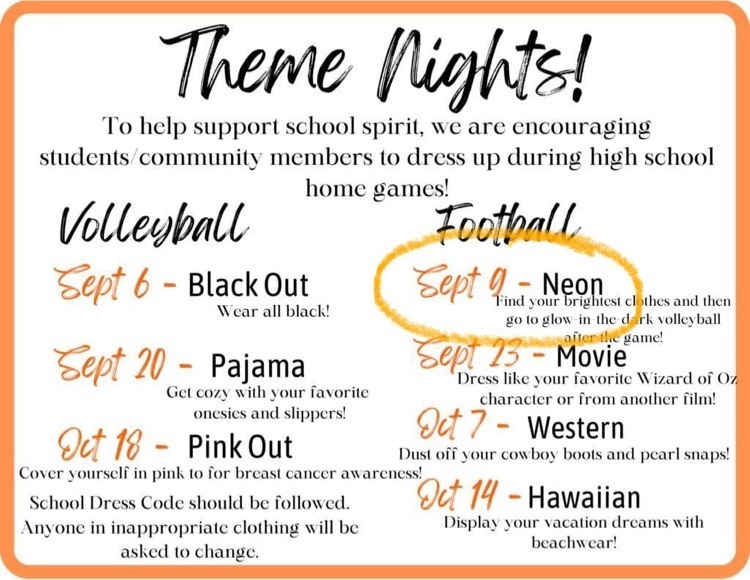 Reminder that tomorrow 9/9/22 is picture day! We will have retakes, pictures for those that did not take them at enrollment, Senior Banner pictures, and sports pictures. Players need to bring game uniforms and their packet along with money. If they are not ordering individual pictures there will be a team pictures taken. Thank you.
Congratulations to the Cross Country team where out of 10 members, 7 of them medaled today at Fort Scott!! Here are the results: 7th Grade Girls- *Haylie Aiello 7th *Emma Louk 3rd 7th Grade Boys- Colin Ard, 16th *Thomas Allee 5th *Tucker Sutton 3rd 8th Grade Boys- *Brendon Newman 9th *Max Wehry 8th JV Girls- *Sophia Heim 5th Varsity Boys- Zach Allee 29th Kiowa Bloemer 19th (PR'd)
Did you know that the Functional Program from the MS/HS Resource Room actually began the first weekend of school? They ran the concessions all day for the Three Rivers League Volleyball Tournament. From Mrs. Genoble(Resource Teacher), "Running the concessions stand was a great experience for all of us. The students did amazing at learning customer service, teamwork, proper communication, and counting money. The customers were great at understanding this was a learning experience and many were glad the students were learning to count back change. "