Final wrap up of the State Track meet. Evan Kent competed in Shot and Discus, he battled through an injury and gave it all he had. Jaedon ran the 100 M with a time of 11.65 but missed the finals by .14 seconds. Piper finished 9th in Triple Jump, 6th in long jump, and 4th in the 300 M hurdles. Janae placed 8th in the 400 M, 5th in long jump and she was the State runner up in Triple jump. Good weekend for the Marmaton Valley Wildcats! Congratulations to the coaches and athletes.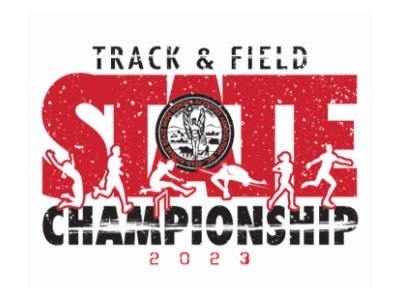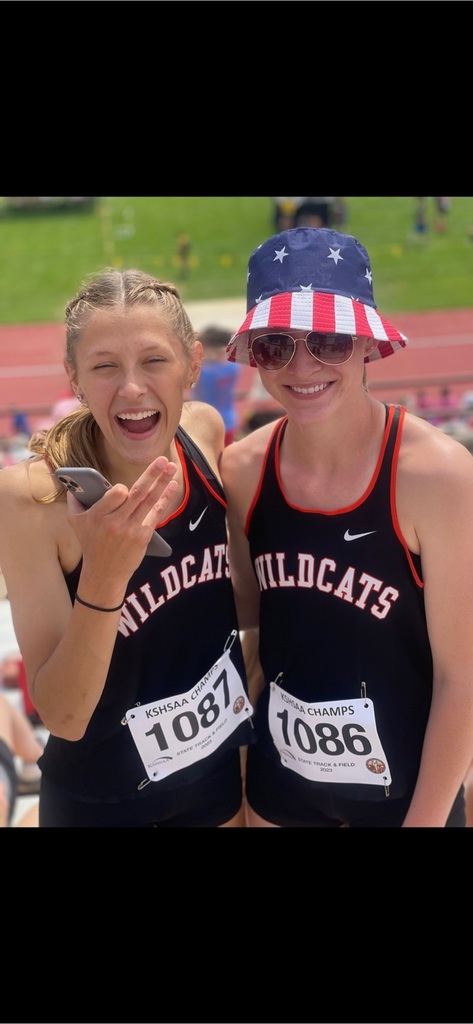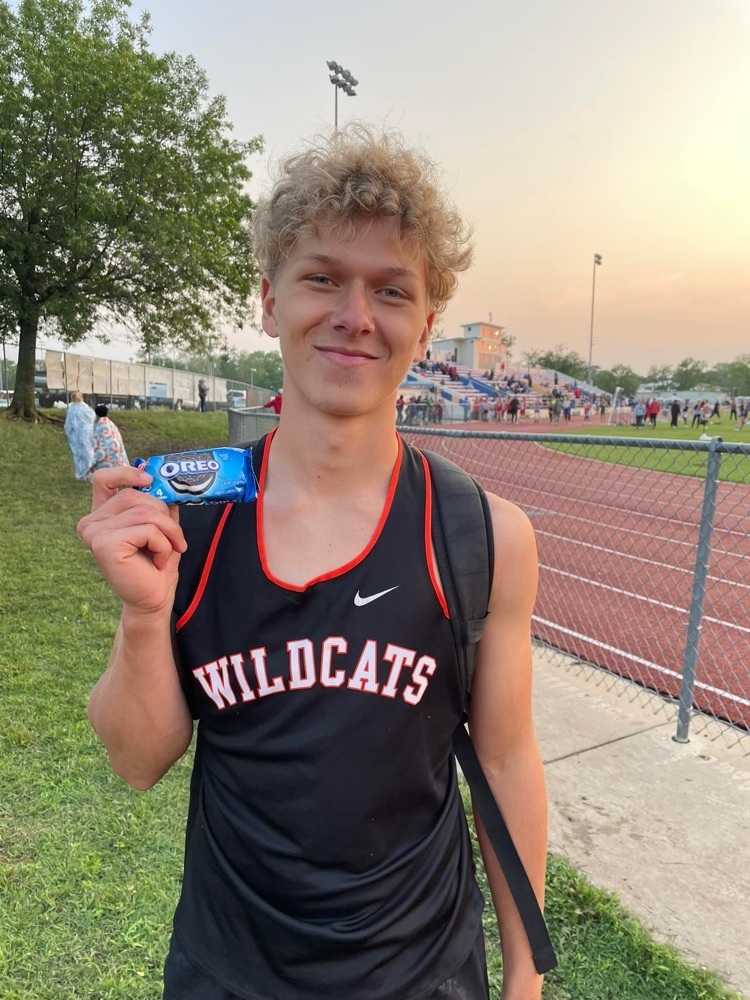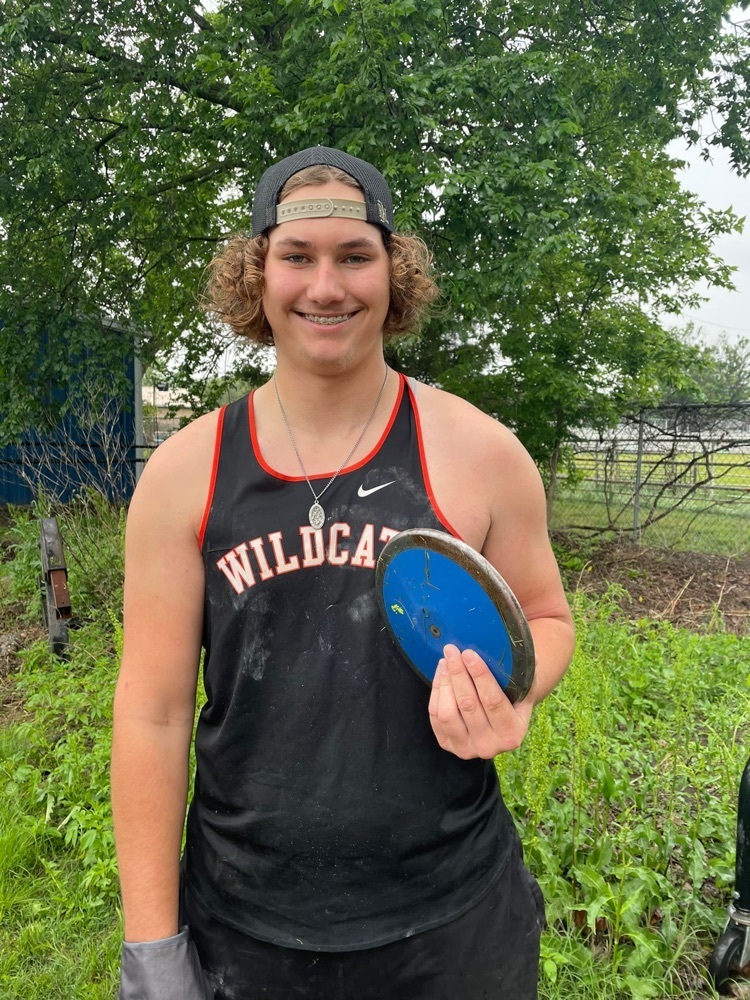 Final track update for the day: PB&J were at it again with the triple jump. Piper set her PR with a jump of 34-4.75 which was good enough for 9th place, missing the podium by one place. Janae set her PR and broke the school record with a jump of 37-5.50. The previous record was held by B Griffith with a jump of 36-8 back in 2017. Janae's jump was good enough for 2nd place and put her in the KS top 10 all class. Great day for all and I am excited to see what tomorrow brings with all MVHS athletes competing again.

State Track Update: PB&J started off extremely well. Piper qualified for the finals in the 300 M Hurdles and broke the school record while doing so. She ran 47.99 with the old record being held by T Carlson in 1986 with a time of 48.8. Not to be out done Janae qualified for the finals in the 400 M dash and she also broke the school record. She ran a 1:01:83 with the old record being held by S Lewis in 1987 with a time of 1:01:90. Good job girls. Evan Kent has completed his throws in shot put and his best was 41-3.75, Good job Evan. PB&J have Triple Jump left today. All of four athletes will compete tomorrow as well.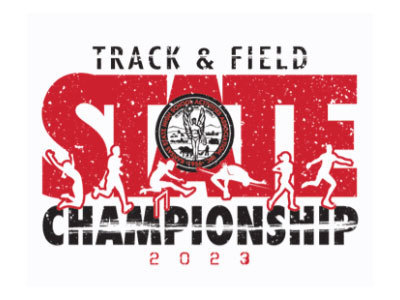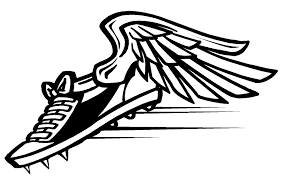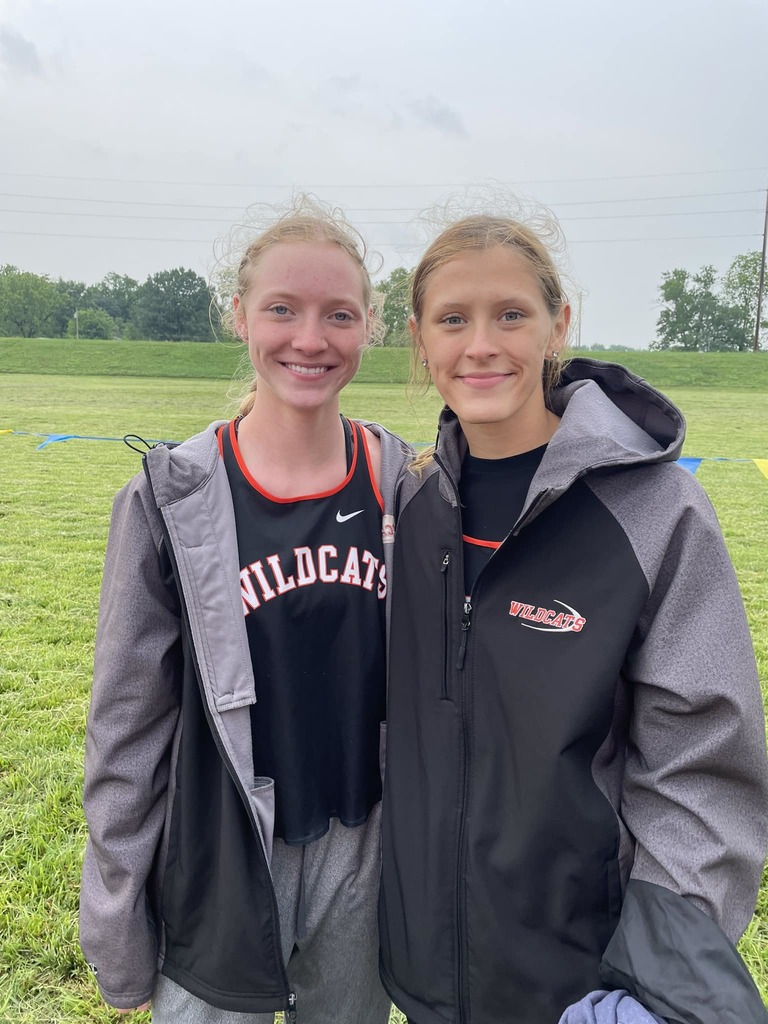 Good Luck to our SIX students who are competing at the National Forensics Tournament in Louisville, Kentucky!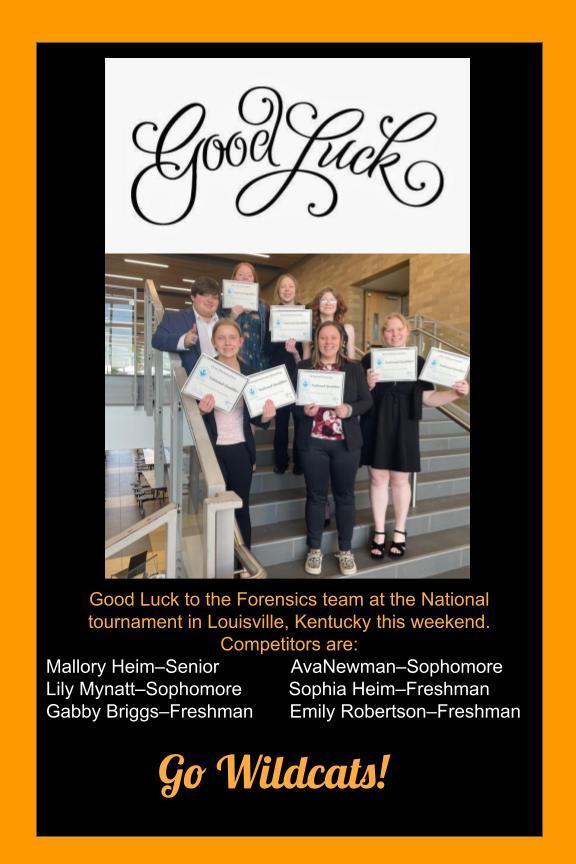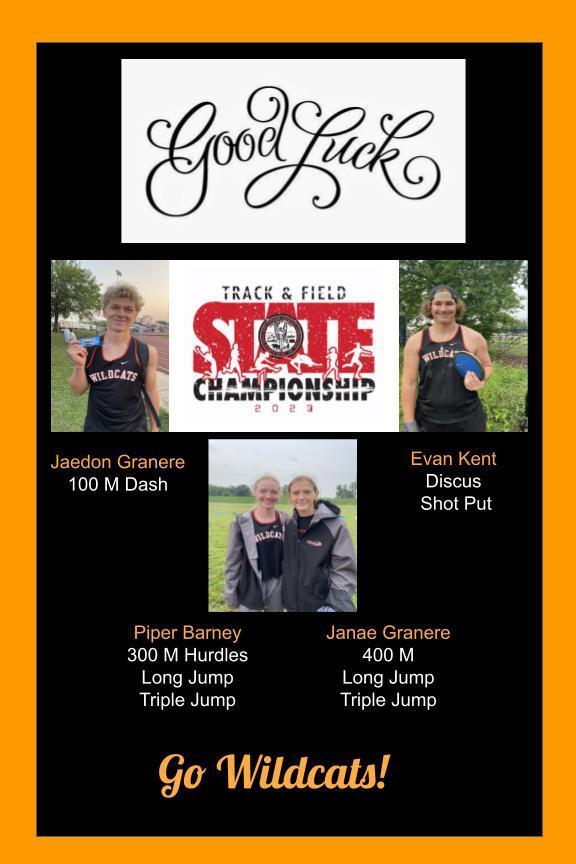 Summer Swimming Lesson Information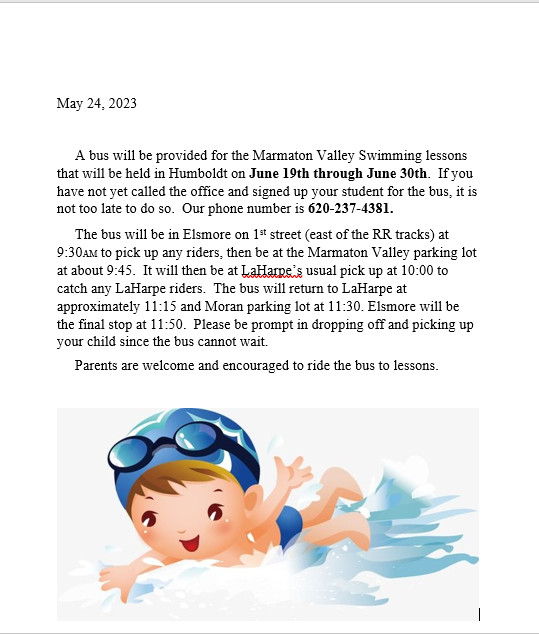 Thank you to Maider Arbulu and Vicente Brun for an excellent piece of artwork for everyone to remember them by. Both of these exchange students were a pleasure to have and we are definitely going to miss them.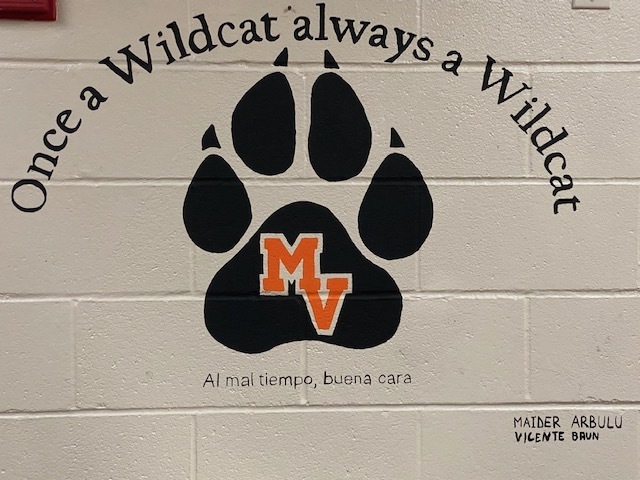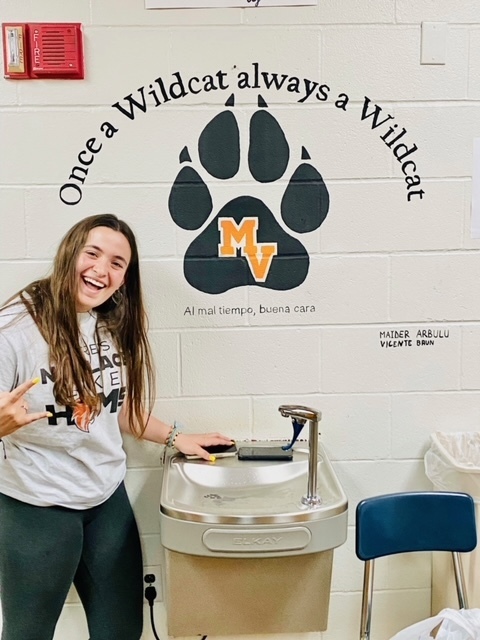 Congratulations to Art teacher Bill Wilson who retired after teaching at Marmaton Valley for 24 years!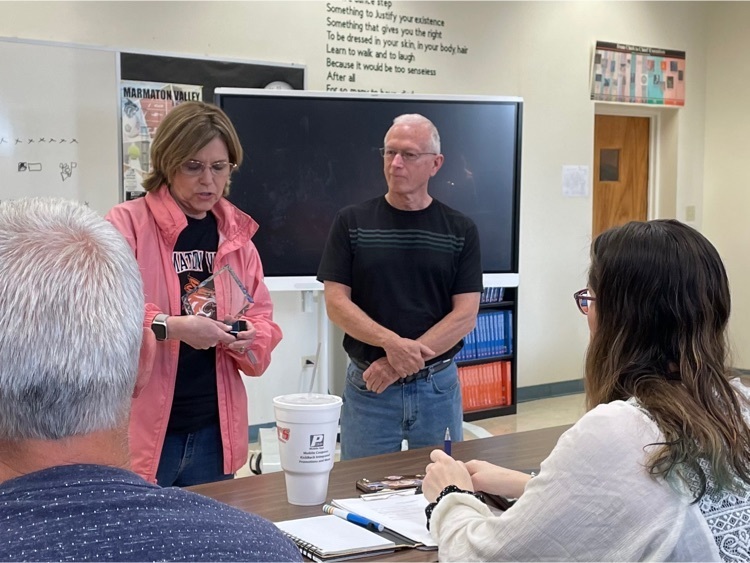 Baseball Regional Update: Our 1st round game has been moved to Frontenac today. We will start after Game 1 which is currently in the second inning. That game starts at 4:00 so I am guessing 5:00 or 5:30 for our time unless game 1 runs long. The address at the complex is 519 E McKay, Frontenac. It is a turf infield but there are no cleat restrictions, only restrictions will be that sunflower seeds are not allowed.

Regional baseball is still on! We are at 1501 Tomahawk in Oswego. We are the third game with the first beginning at 2:00 pm and a 25 min break between so we could play around 5:30 but it could be later if games run long.

Regional Softball has been moved to Humboldt today. All Game times will remain the same.

Baseball and Softball brackets have been released. Best guess is that both teams will play around 5:30 on Monday May 15th. Softball will be @ Flinthills against Flinthills and baseball will be in Oswego against St. Mary Colgan.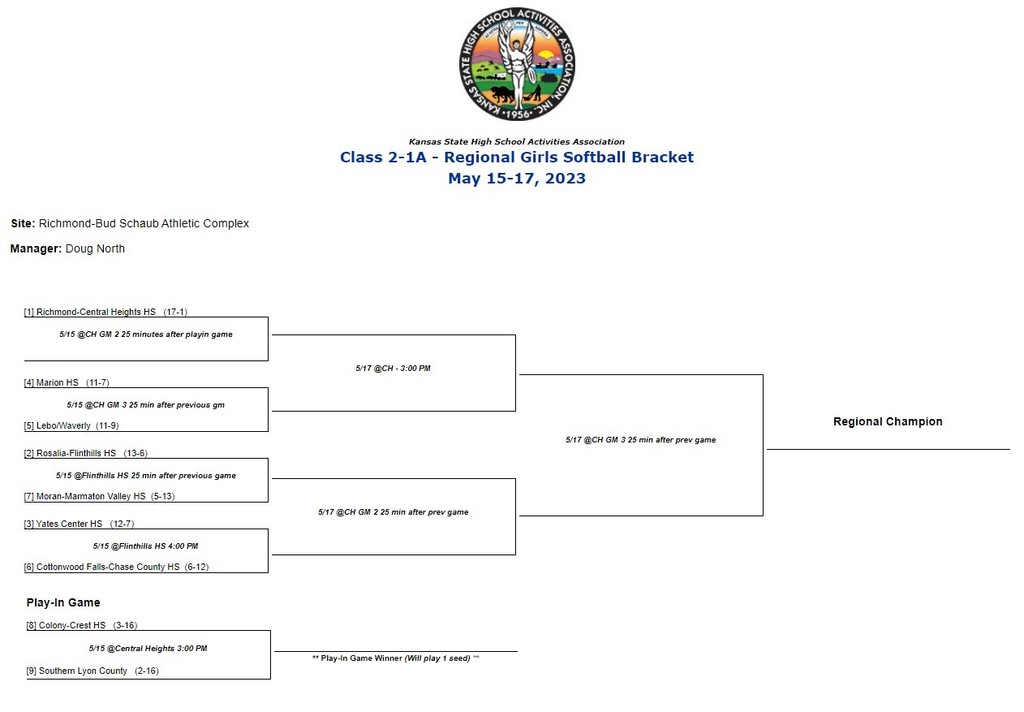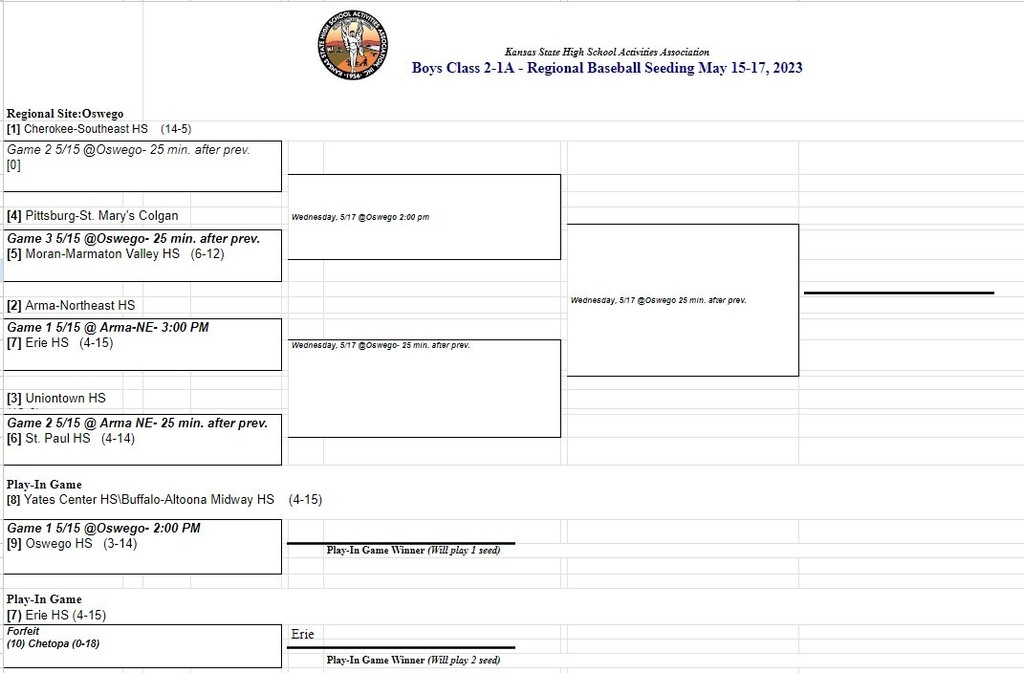 Today's (May 11th) High School League track meet will begin at 3:00 pm in Pleasanton. Order of running events is attached below. I will post as soon as I hear if there are any changes due to weather.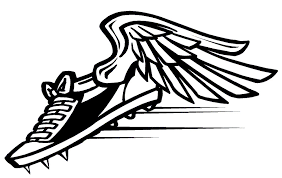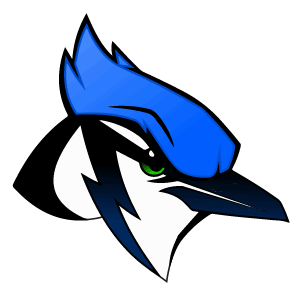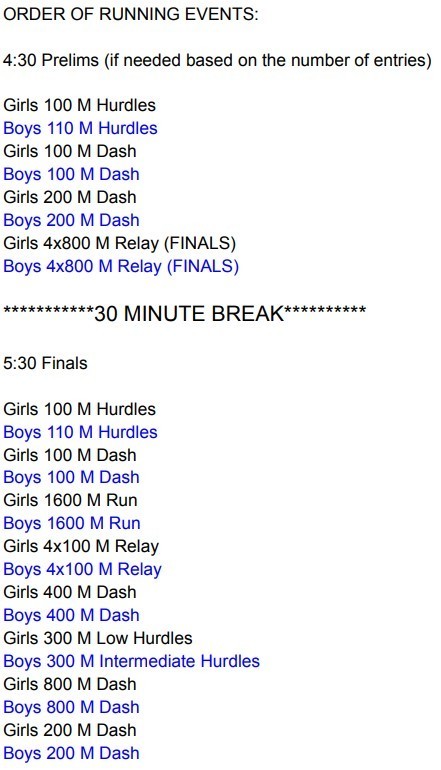 Tonight's Baseball Game at Burlingame has been canceled due to weather.

Today's baseball games in Burlingame are still on as of right now. TIME: 4:30pm LOCATION: The fields are located directly north of the School. 100 Bloomquist Drive. Burlingame, KS 66413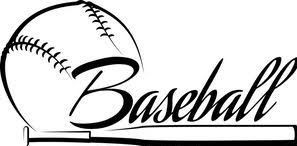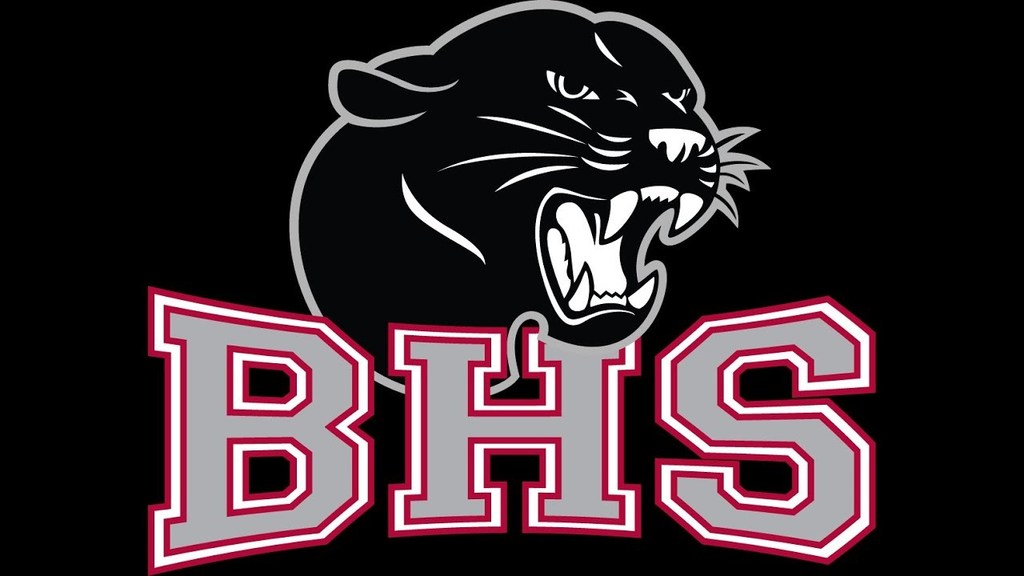 Free sports physicals at Labette County Health in Chanute throughout June and July. All you have to do is call and make an appointment. New physical forms will be in the office.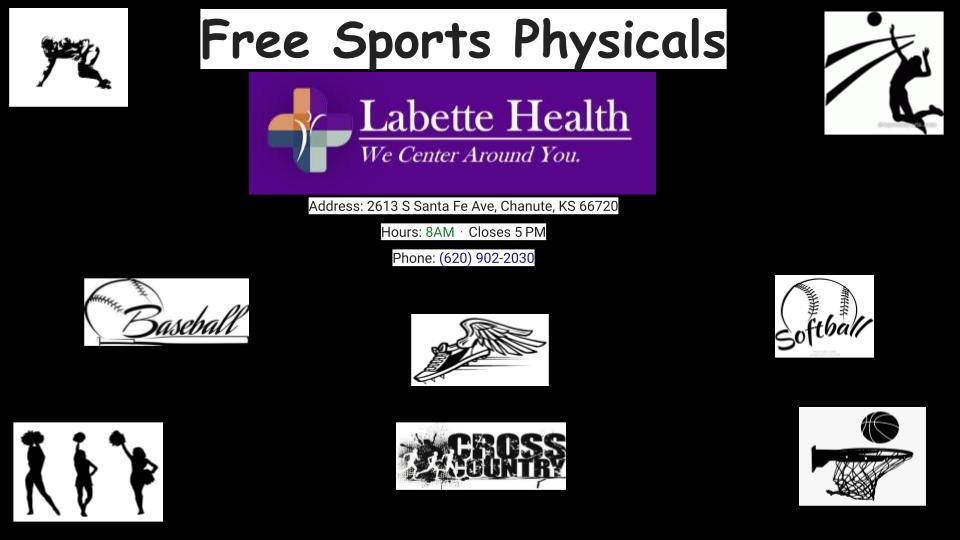 Don't forget that tonight is the fine arts night here at Marmaton Valley. There will be student artwork on display as well as a performance by our 5-12 band members. Everything starts at 7:00.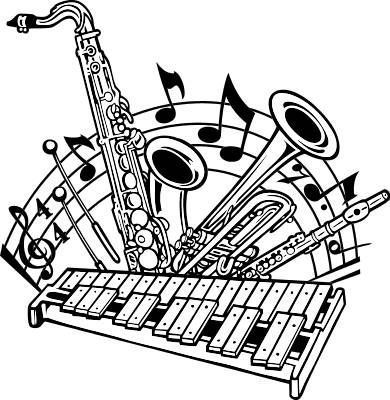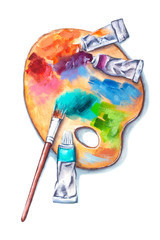 Today will be Baseball ONLY in Northeast, games start at 4:30 pm. This is an important two games as the 2nd - 5th seeds are separated by a total of 3 games.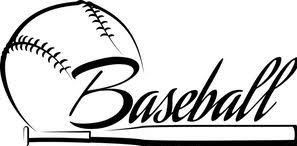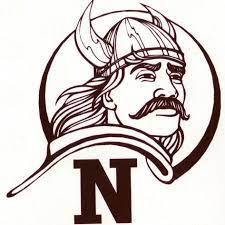 JH League track will start at 12:30 today in Uniontown. Below are the order of events.