Cross Country @ Humboldt Tuesday, Sept 21- Humboldt Golf Course, North of town, across from Dollar General, 300-548 Franklin St, Humboldt, KS


Junior High at Arma update "A" team girls go 1-1. They won against NE, lost to Liberal. "B" team fought hard but lost both Football lost 28-54.

9/21/21 Varsity/JV volleyball schedule @ JHL 4pm SE Cherokee vs Jayhawk Linn (Varsity/JV) two courts 5pm SE Cherokee vs Marmaton Valley (Varsity/JV) 6pm Jayhawk Linn vs Marmaton Valley (Varsity/JV) Mask recommended but not required. Locker rooms and concession stand will be available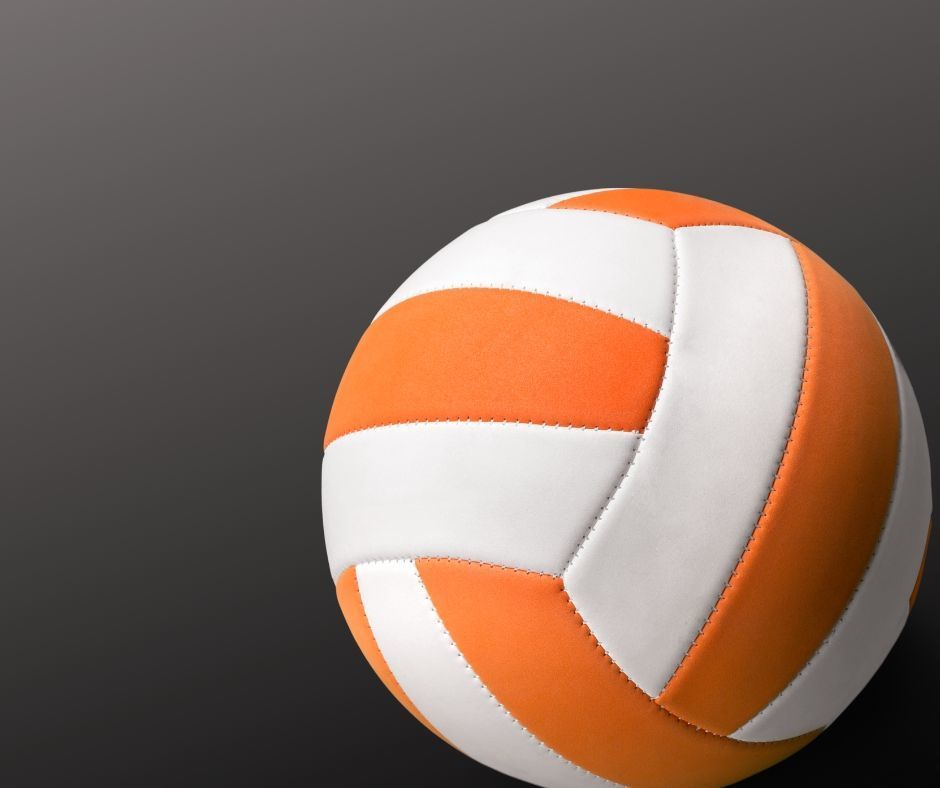 High School Volleyball at Humboldt Saturday, Sept 18: Games start at 8:30 am, Moran will play at (estimated) times of 9:30, 10:30, 12:30 and 2:30. Pool play will start at 4:00 PM

This is the format for Thursday Sept. 16. MV vs NE MV vs Liberal Liberal vs NE We will use this order of play for both A and B games. The games start at 5:00.

Tonight's volleyball order of play. Varsity plays here starting at 5:00 pm, we play three consecutive games in the main gym. JV travels to Yates Center and plays the first two games starting at 4:00 pm.

Football Update…..MVHS falls to Crest in an offense heavy game 50-86. Next up is @ Chetopa on Friday.

Results and Look ahead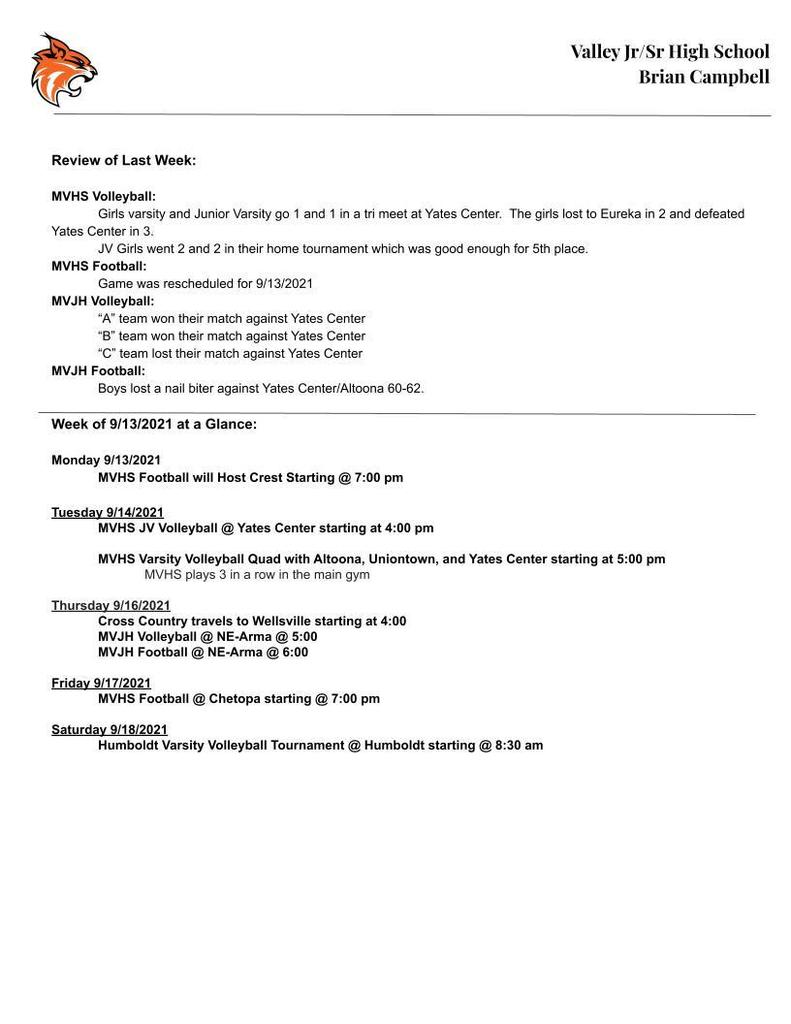 Due to unforeseen circumstances tonight's football game against Crest will be postponed and moved to Monday night here at 7:00 pm. This change will also result in the cancellation of our Monday night JV Football game. Also, High School Football will not practice this afternoon. Thank you for your understanding.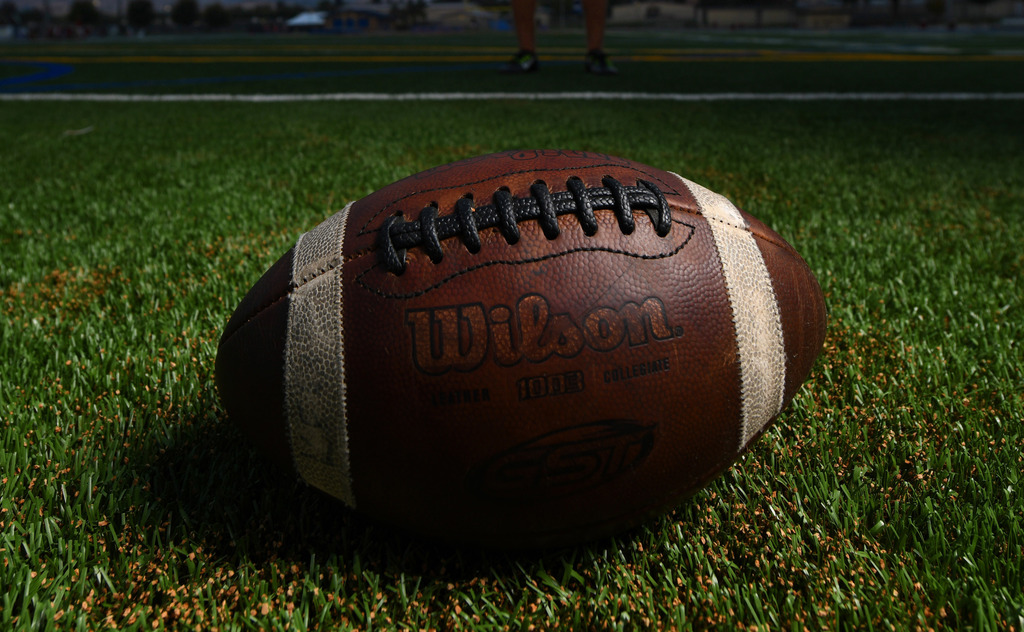 Notice!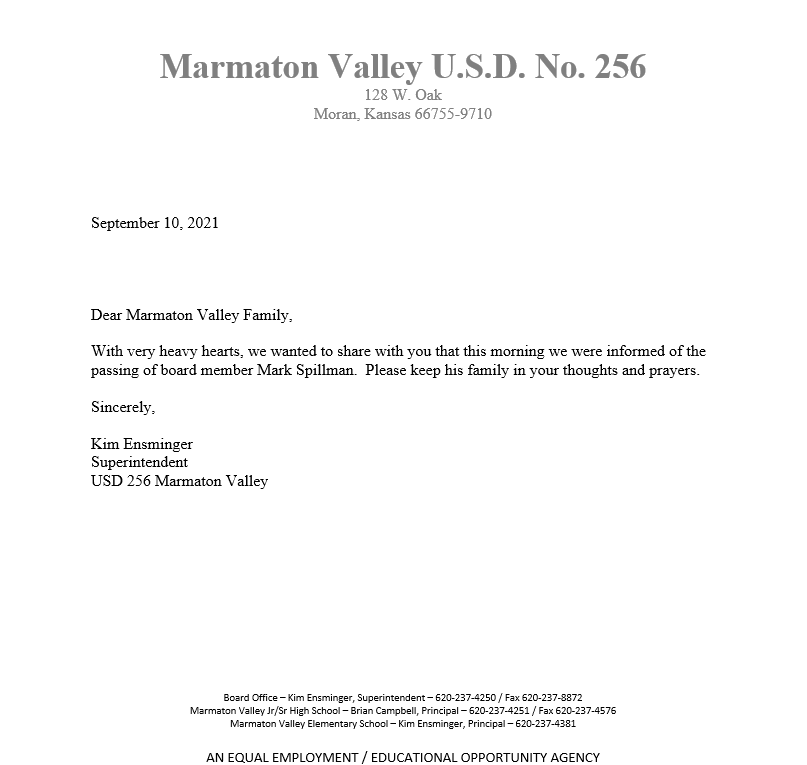 Varsity Volleyball at Home Sept 14 @ Home/ 5:00 PM

Cross Country will run today at Fort Scott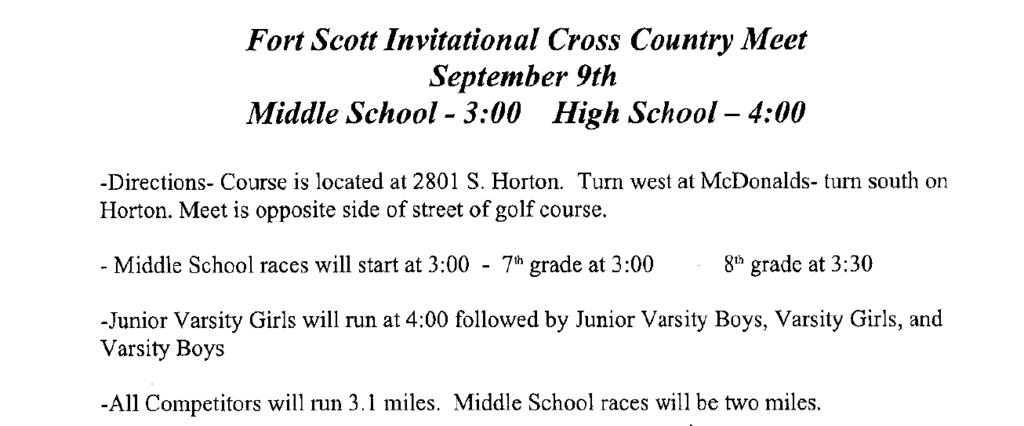 Change in Locations for JV Volleyball on Tuesday September 14th. As of today the JV quad scheduled at Uniontown has been moved to Yates Center and has become a tri between YC, St Paul and us. The Tri starts at 4:00 pm but I am not sure if we play the first game or not. More info to come later.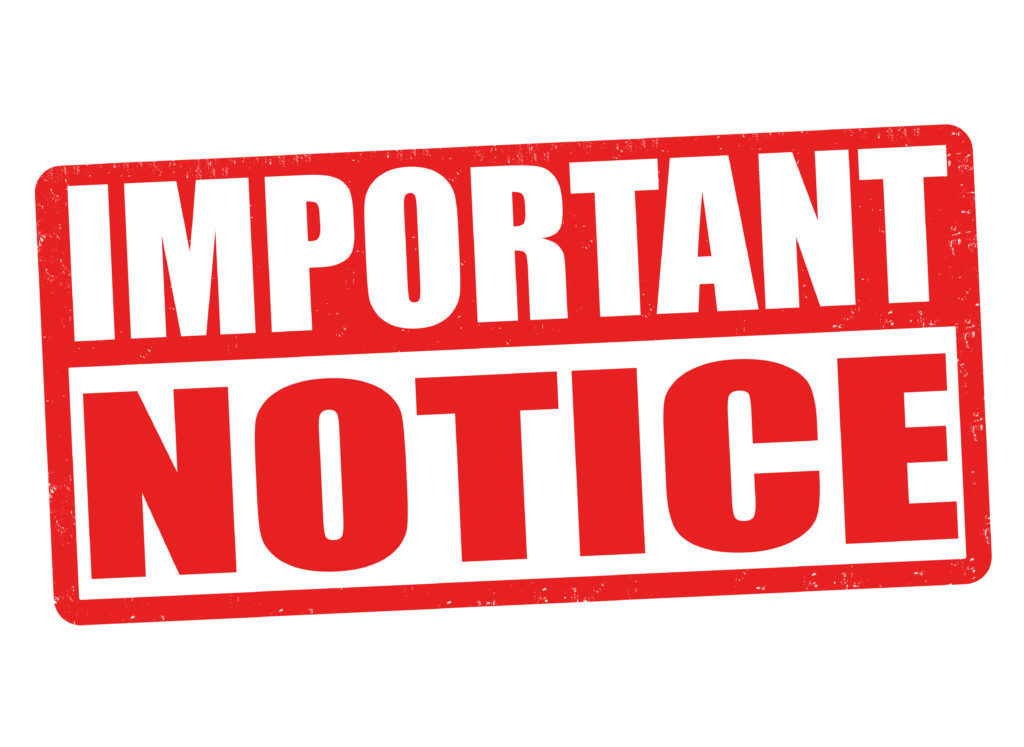 A JV Football Game has been added to Monday, September 13 at Home against Hartford at 6:00 pm. We will not have a concession stand for this game.
Schedule for Junior High Volleyball at Yates Center on Monday, September 13


Change in time for tonight's Volleyball. The tri starts at 5:00 pm not 6:00 so we will play closer to 6:00 pm instead of 7:00. We play the last two games.

Results and Look ahead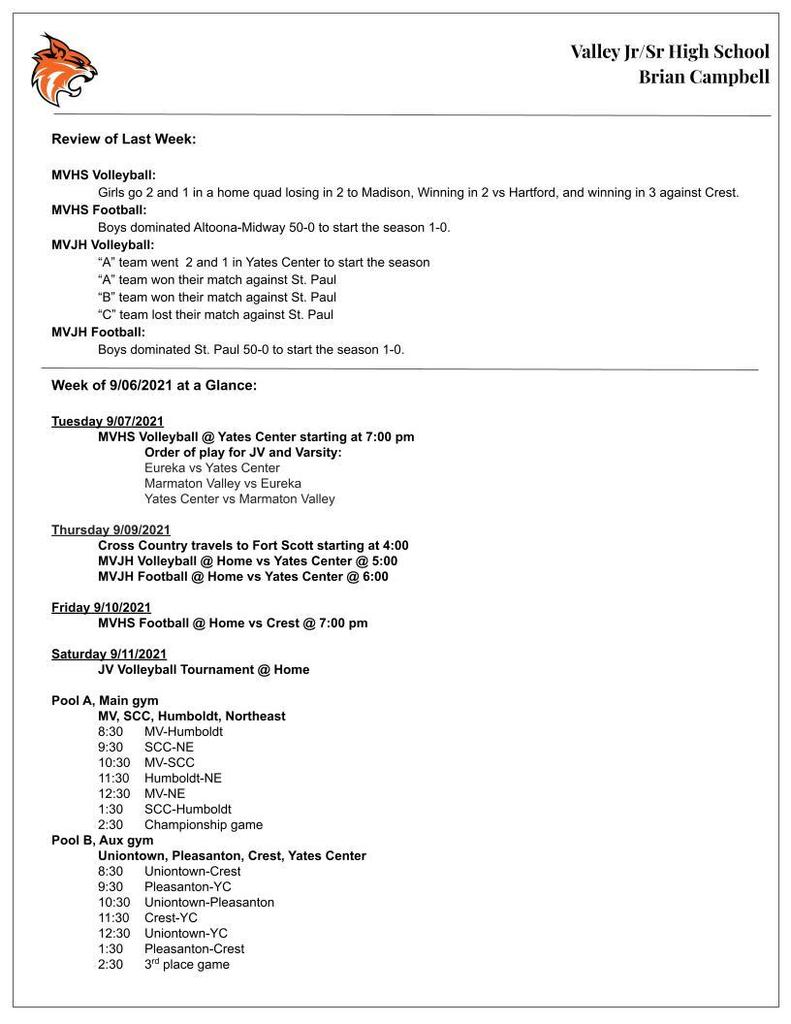 Your Marmaton Valley Wildcats football team made short work of Altoona finishing them off at halftime with a score of 50-0. Future looks bright for Wildcat football. Between MVHS and MVJH football we have outscored our opponents 100-0 within the last 24 hrs. Let's Goooooo!!!!!!!

Unfortunately there will not be a live stream for tonight's game.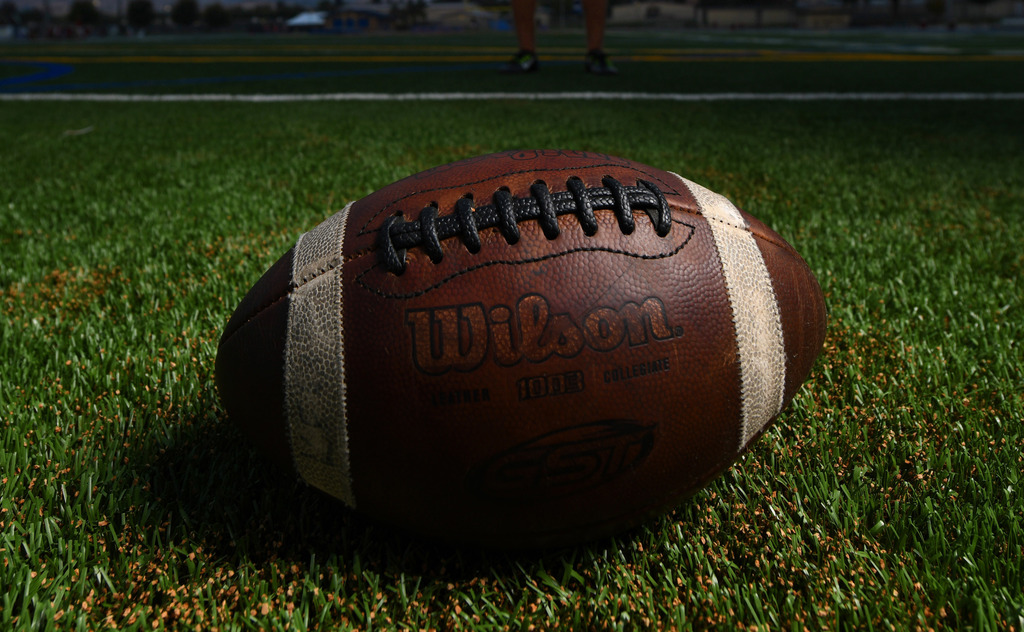 Update from Junior High at St Paul! Volleyball "C" team loses 15-5 "B" team wins in 2 15-12, 15-8 "A" team wins in 3 25-12, 18-25, 25-3 Football Our boys won 50-0. With multiple players scoring touchdowns even 2 defensive TDs.