Tonight's MVJH Volleyball at Southeast. Change to the schedule and a notice from SE stating they have a mask mandate for fans, so please be sure to bring your masks. Thank you B team: 5:00 SE vs. Marmaton Valley 6:00 Pleasanton vs. Marmaton Valley A team: 5:00 SE vs. Marmaton Valley

Pleasanton will not have an A-team because of COVID but will have a B team. Our order of play has changed a little bit. I moved you to the early games so you didn't have to play at 5:00, 6:00, and 7:00. I hope this doesn't affect your transportation too much. Here is the order of play: B team: 5:00 SE vs. Maramton Valley 6:00 Pleasanton vs. Marmaton Valley 7:00 SE vs. Pleasanton A team: 5:00 SE vs. Marmaton Valley

Football comes up short at Howard West-Elk losing 14-62. Next week is Oswego at home for homecoming

10/02/2021 Uniontown Junior High 'A' Tournament Saturday, October 2, 2021 WBE Gym UHS Gym 8:30 Uniontown vs Moran JLinn vs Crest 9:30 Uniontown vs Yates Center JLinn vs Moran 10:30 Yates Center vs Moran Uniontown vs Crest 11:30 Jayhawk vs Yates Center Crest vs Moran 12 30 Uniontown vs JLinn Yates Center vs Crest *HOME team listed first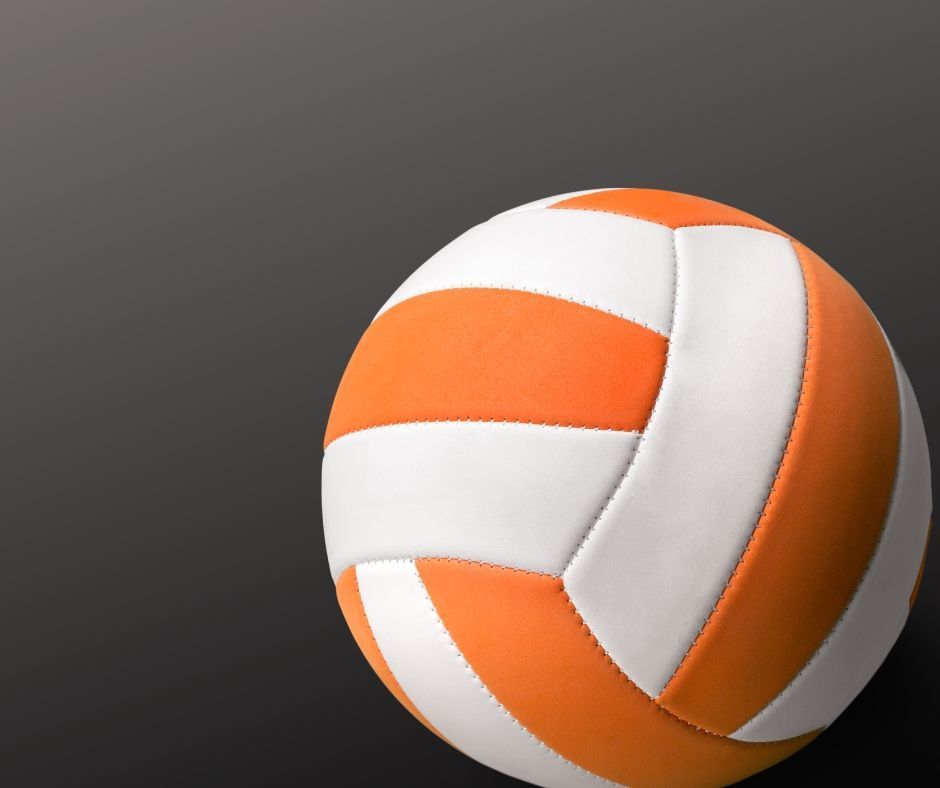 Reminder! P/T conferences are tonight and tomorrow from 4:00 pm - 8:00 pm. JR/SR High School Parents please enter through the front doors where we will have your child's progress report. Hope to see you all here.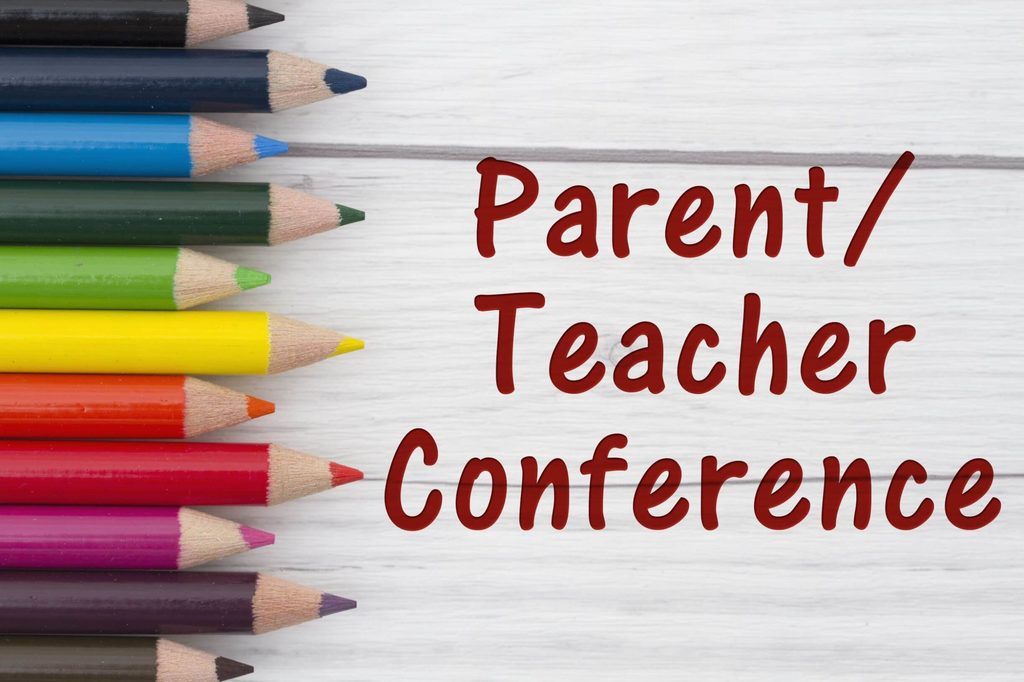 MVJH Volleyball hosted JHL and NE this evening. "A" team went 2&0 and "B" team went 1&1. Good job girls.
Junior High Volleyball @ Yates Center on Thursday, Sept 30. Starts at 5pm- "A" team followed by "B" team. Junior High Football @ Yates Center- 6:00 PM

Results and Look ahead!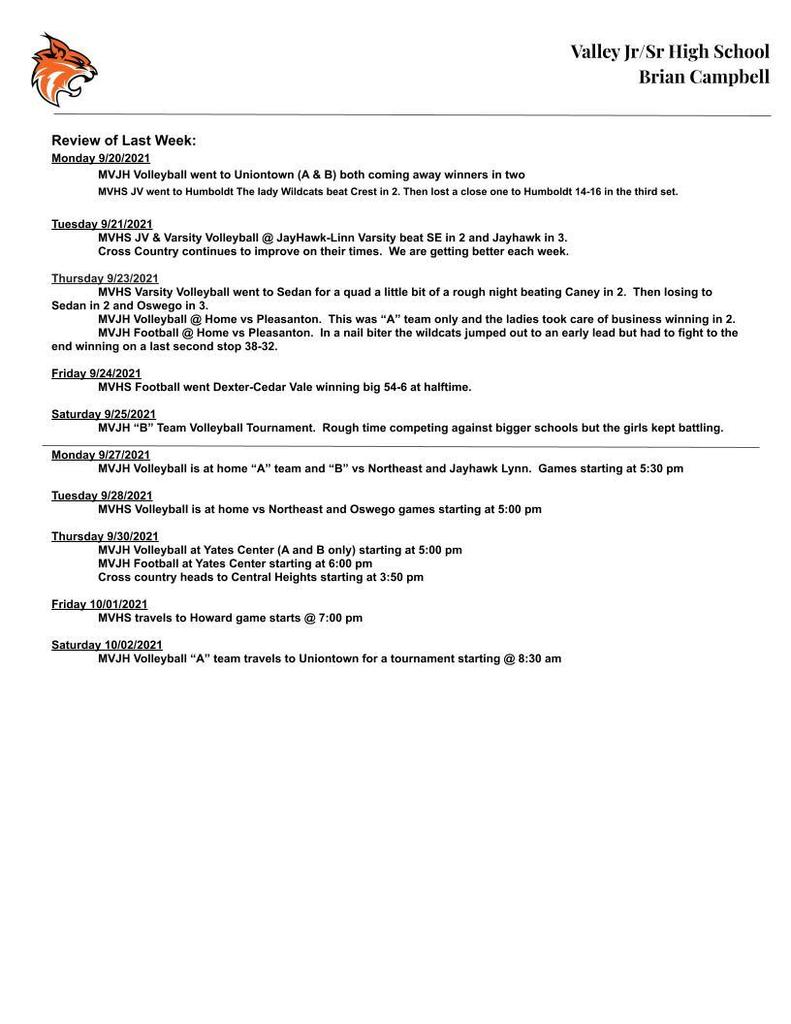 Cross Country Thursday, Sept 30 at Central Heights

High School Volleyball Schedule Tuesday, Sept 28

Junior High Volleyball @ Home Sept 27

Football heads to Dexter Cedar-Vale and is returning home with a 3-1 record. Wildcats take down Cedar-Vale 56-6 at halftime. Good job boys

Tonight's Varsity football game is at Dexter Cedar Vale. The address is 508 Dora, Cedar Vale, KS 67024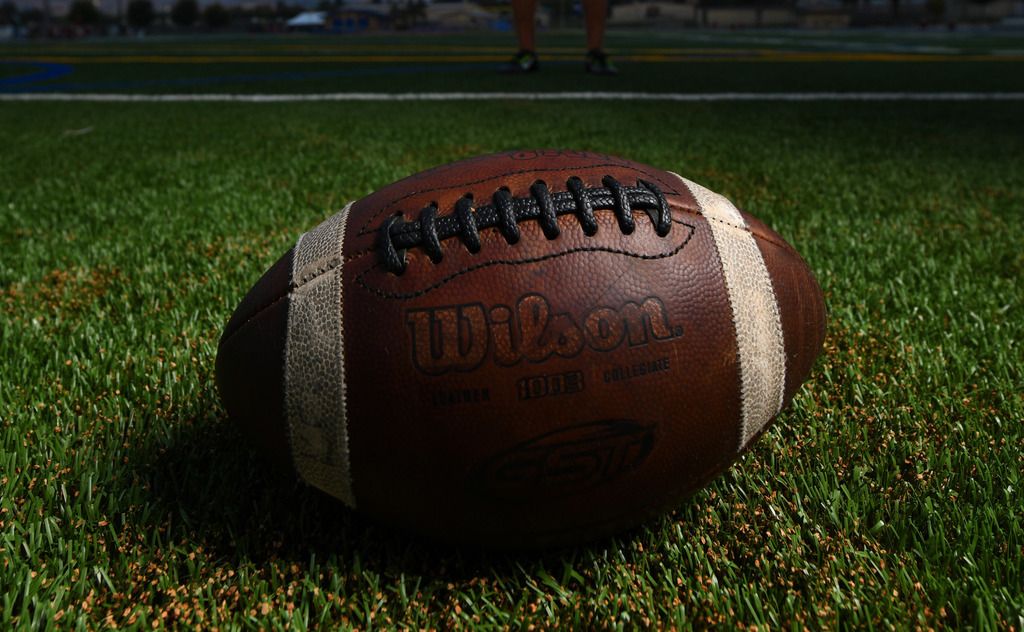 Due to a recent shortage of players from Pleasanton our JH volleyball "A" team girls will be the only game played tonight. "B" team and "C" team girls can come watch or go home after school. There will not be practice. I will let you all know if anything changes. Game still starts at 5:00 pm.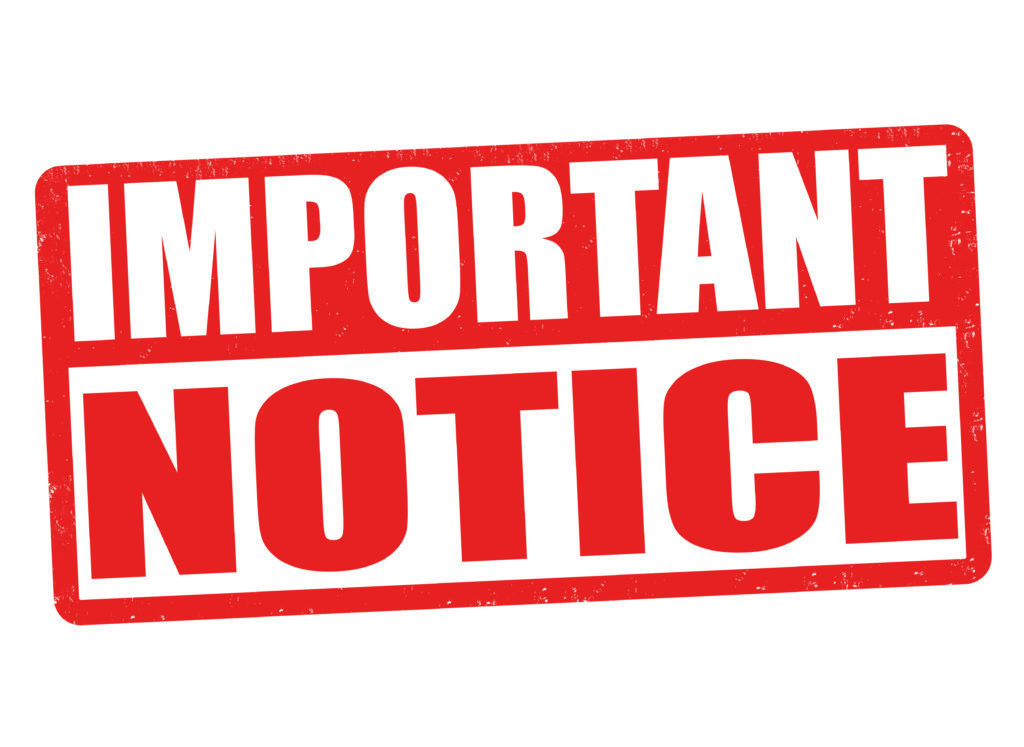 Parent Teacher Conferences are Next week! Hope to see you all there.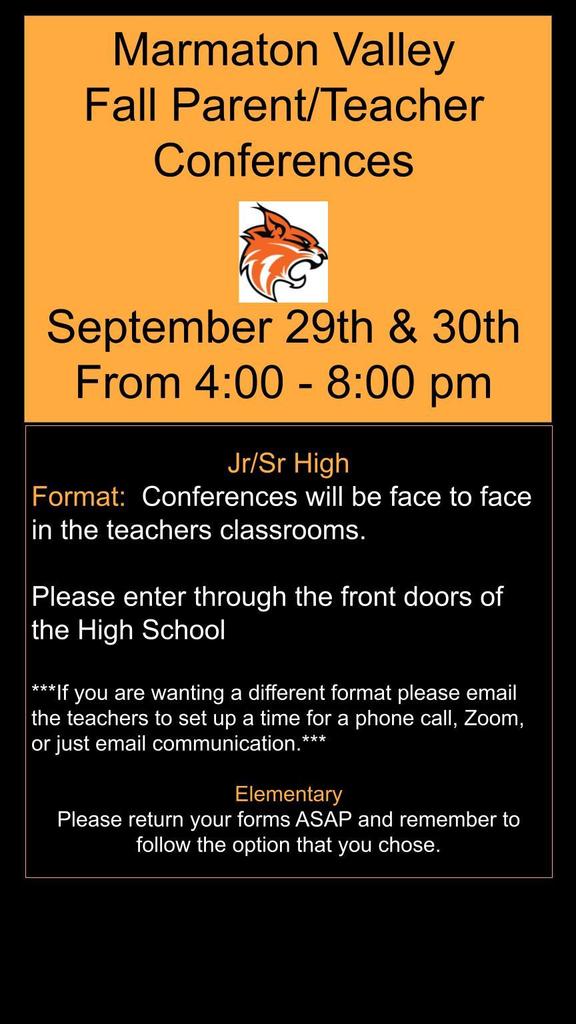 Lady Cat volleyball traveled to Jayhawk tonight. Varsity Lady Cats defeat Southeast in 2. The girls followed up with a hard fought match against Jayhawk winning in 3. JV Lady Cats defeat Southeast in 3. The following game played against Jayhawk was a tough loss in 2. Varsity will travel to Sedan Thursday.
Junior High Volleyball Saturday, Sept 25


JV volleyball traveled to Humboldt today. The lady Wildcats beat Crest in two. Then lost a close one to Humboldt 14-16 in the third set.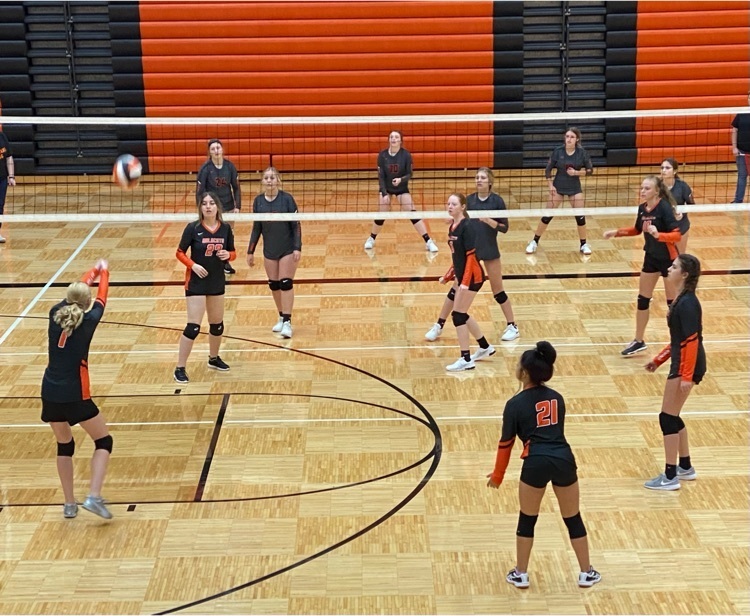 High School Volleyball @ Sedan Thursday, Sept 23


Results and look ahead!